Thank you Great British Spring Clean #LitterHeroes!
A record-breaking 563,163 joined our 2019 campaign
24/04/19
The Great British Spring Clean - now the country's biggest mass-action environmental campaign - was held from 22 March - 23 April. During that time collectively we:
Took part in 17,097 clean-ups.
Collected 957,377 bags of litter (around 39% will be recycled).
Spent 1.1 million hours litter picking.
We couldn't have done it without the incredible support of our dedicated volunteer #LitterHeroes. Every person who took part is helping to make a real difference in their local community - every piece of litter counts!
Thank you for supporting our Great British Spring Clean campaign and helping to make it a huge success in 2019. Together we can create change and bring an end to litter pollution.
'This campaign has been remarkable. It has shown that ordinary people do care about their environment and are willing to do something about it – a lesson that we need to take heart from as we look for ways to lessen the appalling impact our behaviours and lifestyles are having on our environment.' - Allison Ogden-Newton, Keep Britain Tidy CEO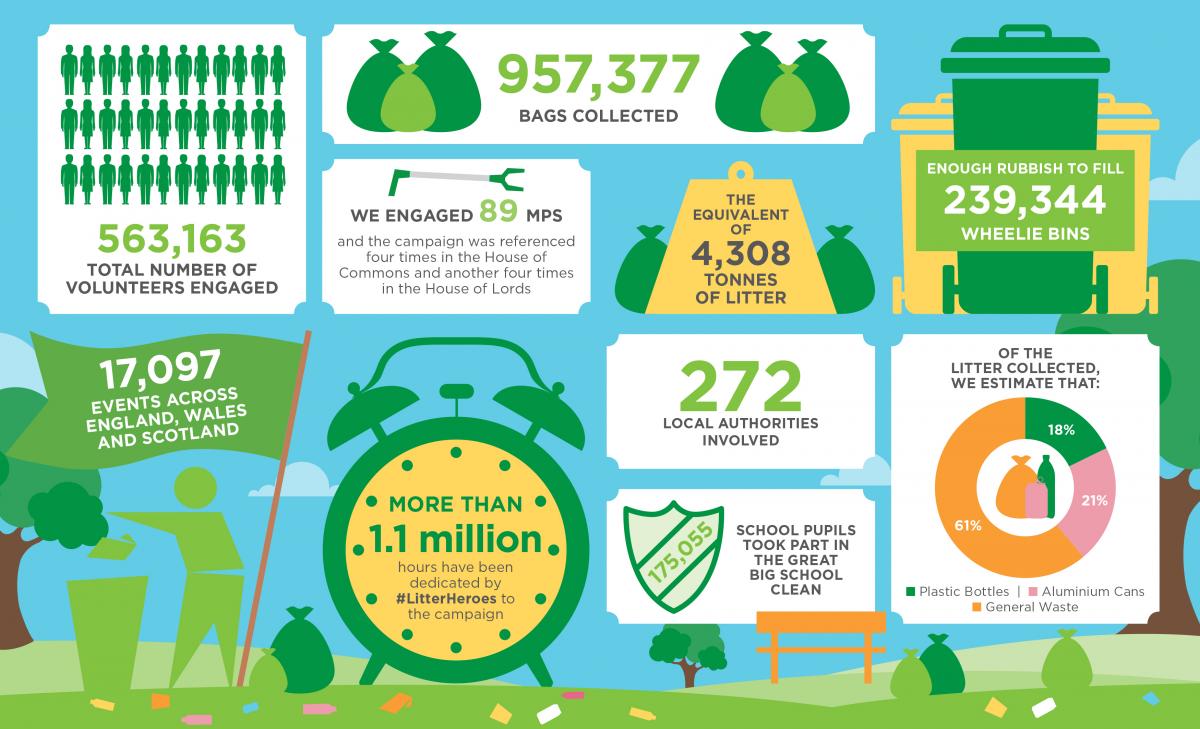 You can continue to support our cause and help bring an end to litter pollution by signing up to our year-round litter picking platform, #LitterHeroes. Join in now!