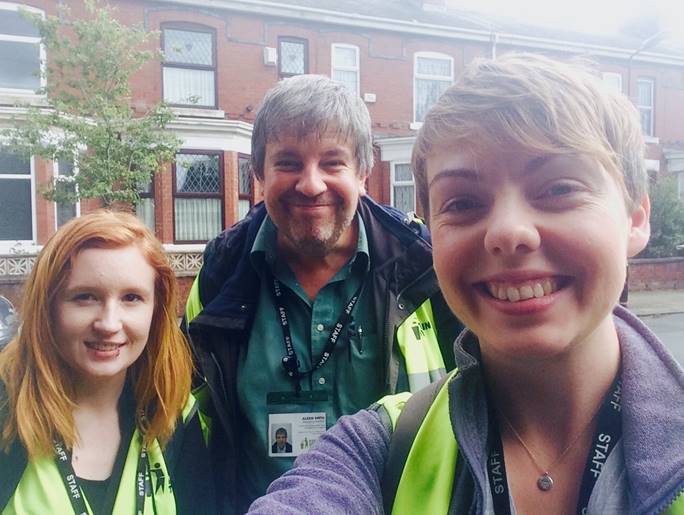 Team knock on their 20000th Trafford front door
On our year-long project with Trafford Council
04/08/17
Aiming to maintain their top-ten position in the English recycling ranks, One Trafford (a partnership between Trafford Council and their contractor Amey), are working with us on a year-long campaign.
From May, our roving team have been visiting households across the borough, giving advice about how to recycle more and helping people. We've already talked to over 7,000 householders, finding solutions for people's recycling issues.
We're also at community events, alongside One Trafford, with helpful tips on recycling and information on all the services available to people in the borough.
Executive Councillor for Highways, Parks and Environmental Services at Trafford Council, Cllr John Reilly said:
"We are really pleased to have teamed up with Keep Britain Tidy to help everyone in Trafford to recycle even more. Trafford recycled over 60% last year but we're not stopping there. We want to recycle even more, especially all food waste which we know is still not being recycled by a small number of residents. Together we can encourage everyone to recycle all their food waste in their green bin or caddy."