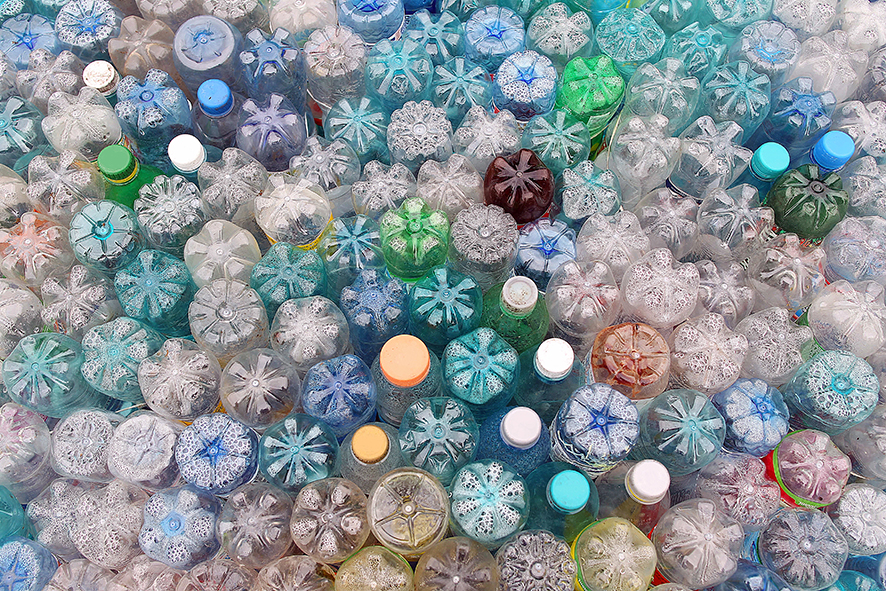 Schools urged to teach pupils about single-use plastics
Teachers are being encouraged to 'start a conversation around single-use plastics' this year and empower pupils to find creative ways to protect the marine environment, following a schools-based inquiry led by Keep Britain Tidy and BRITA UK.
Earlier this year Keep Britain Tidy and BRITA UK ran a joint project asking groups of pupils to come up with solutions to the challenge, with suggestions that came out of this including a points system incentivising people to choose reusable bags, a 'Very Important Bottle' queue for school lunches and a live 'plastic-o-meter' counting the volume of single-use plastics consumed each month.
A report of the project, published this week, concludes that 'giving children the information and tools to tackle the single-use plastics issue has motivated them to do so' and recommends similar activities be undertaken by teachers around the UK.
The final report finds that children and young people want to be informed about and are interested in the enviromental impacts of single-use plastic.
As part of the project, believed to be the first time children have been purposefully included in the nationwide debate surrounding single-use plastics, pupils were asked to keep individual 'plastics diaries' to see just how much they and their families really use. Keep Britain Tidy and BRITA UK then ran workshops using films, quizzes and games to help pupils understand more about single-use plastics and think creatively about the steps they and others could take to cut down.
Pupils proposed an array of imaginative ideas, including fun straw holders to attach to bags and encourage people to use reusable options, stickers in supermarkets or public places pointing out facts about plastics and nudging people to think about the packaging they use, and for schools to undertake regular litter picks.
Allison Ogden-Newton, Chief Executive of Keep Britain Tidy, said:
"It was fantastic to work with BRITA UK on this important project. What we found is that Britain's schoolchildren really are interested in looking after our planet and passionate about doing so. Their ideas were inventive and we heard some great questions being asked in the workshops. With so much momentum building behind protecting our Blue Planet, now

 is the time for the next generation to get involved and shape the debate around single-use plastics. It's critical they get to have a say – it's their future we're talking about. So if they have the opportunity, it would be great to see teachers start a conversation about single-use plastics with pupils. There's no question we can all benefit from creative new ideas."
A YouGov survey commissioned by BRITA UK and Keep Britain Tidy in April found that young people are more committed than other generations to mitigating the effects of single-use plastic, with 68% of 18 to 24 year olds currently owning a reusable water bottle, above the national average of 55%. This group is also more likely to drink tap water in a reusable water bottle and refill as required when out and about (43% to the 29% average), and more willing to put extra effort and time into finding alternatives to bottled water. Half of 18 to 24 year olds said they felt bad for the environment if they bought bottled water, compared with 44% of adults surveyed.
The study was part of BRITA's wider #SwapForGood campaign, which aims to help eradicate the use of single-use plastic bottles by encouraging people to make small changes to their lifestyle that can have a big impact on the environment.