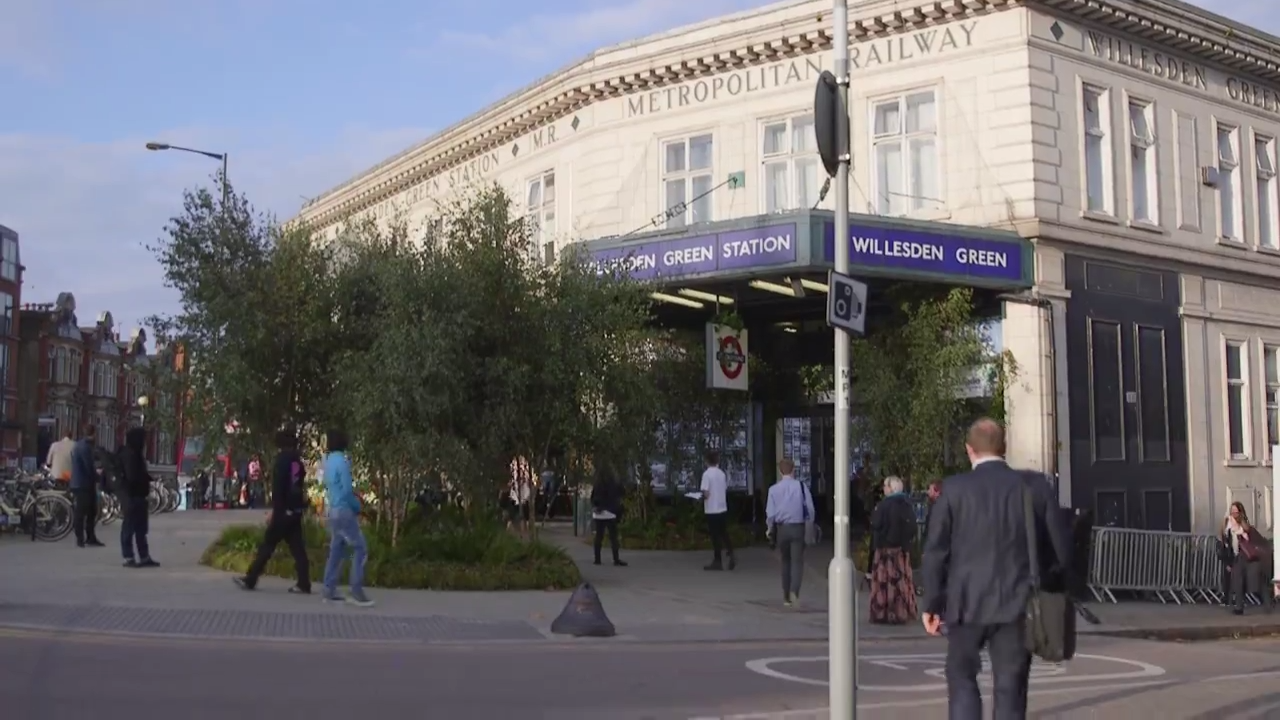 All change for the 'forest' line
Pop-up wild woodland at Willesden Green station
06/09/17
A wild woodland forest sprung up around London's Willesden Green tube station, as the Chewing Gum Action Group (CGAG) launched this year's campaign to reduce gum littering.
They have created a UK first – a tube station surrounded by a pop-up woodland, named Gum Forest, to raise awareness around responsible gum disposal.
Research discovered that people's perception of how natural a space is influences whether they're likely to drop gum there. CGAG hopes the appearance of the Gum Forest, a rural woodland in a urban space, will prompt people to change their attitude to dropping gum – no matter where they are.
Psychologist Emma Kenny explains:
"There are many psychological reasons why people litter, for the most part it's simply thoughtless behaviour, an individual's incapacity to understand how such a seemingly small action can lead to unnecessary and needless environmental damage.

"Ironically, it is this disregard for our outside surroundings that in return affects our happiness and wellbeing. There is an abundance of research that evidences how our local environment impacts on our state of mind. The cleaner and more well-kept our surroundings, the calmer, more relaxed and in control we feel as people."
Though the forest will live at the tube station for just one day, Brent's Gum Forest will live on, being divided up between Brent's community gardens.
Brent is just one of 44 local authorities and partners from across the UK taking part in this year's campaign.