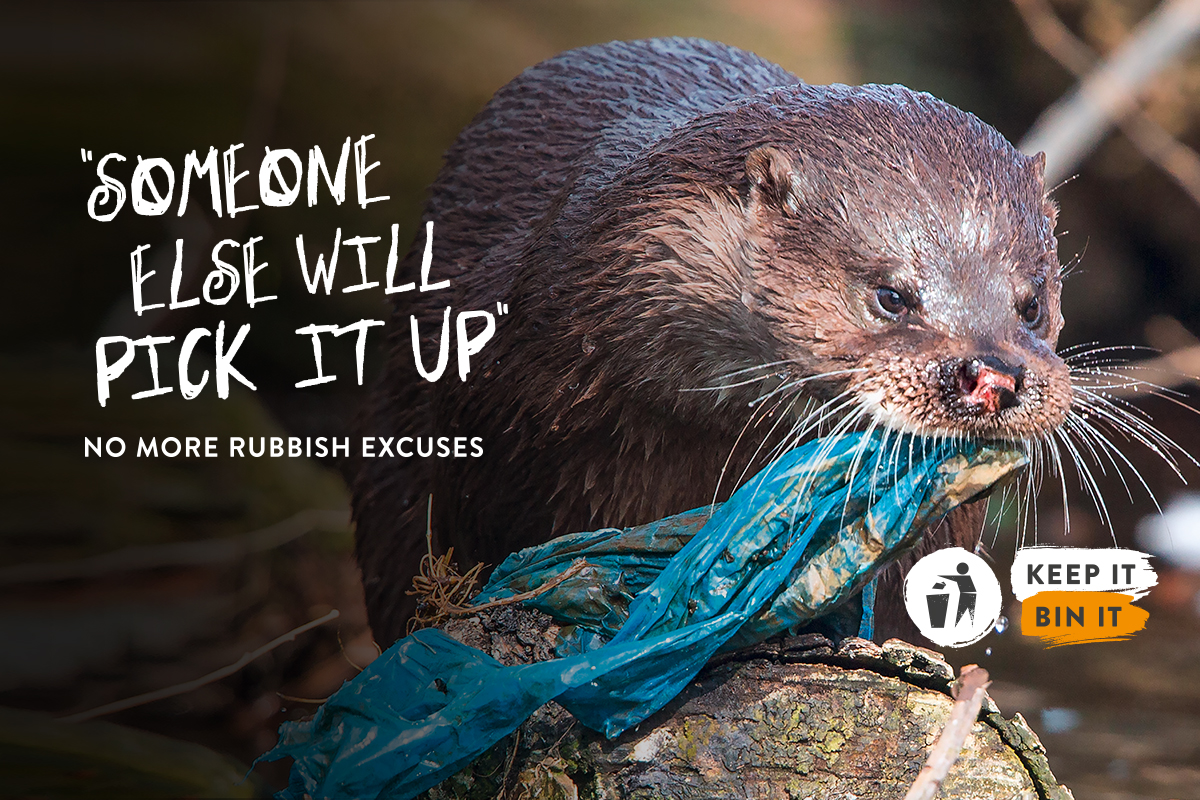 Keep it, Bin it
When life gets busy, do we just forget?
Our lives are busy and litter is often the last thing on our minds. But the rubbish we leave behind is having a lasting impact on our wildlife, countryside and oceans.
Every day we drop millions of pieces of litter. All this rubbish is a real danger to animals - hedgehogs, squirrels and turtles try to eat it and get entangled. So we are calling time on rubbish excuses for littering.
What can you do to help? It's simple, no matter the reason – you may be running late, the bin might be full – make sure you keep your rubbish with you until you find a bin. If we all take care of our litter we can make the world a better place to live, for our wildlife and for us. Keep it, Bin it.
Help spread the 'Keep it, Bin it' message by sharing our video and using the hashtag #KeepItBinIt.
Share Keep it, Bin it
Your support can help cut litter, end waste and improve places. Your support can change our world for the better.
Make a donation
What's on near you?