Devastating impact on nature highlighted in new campaign to fight litter
Keep Britain Tidy has joined forces with the government to launch the 'Keep it, Bin it' campaign, with shocking images at the heart of the drive to change behaviour when it comes to littering.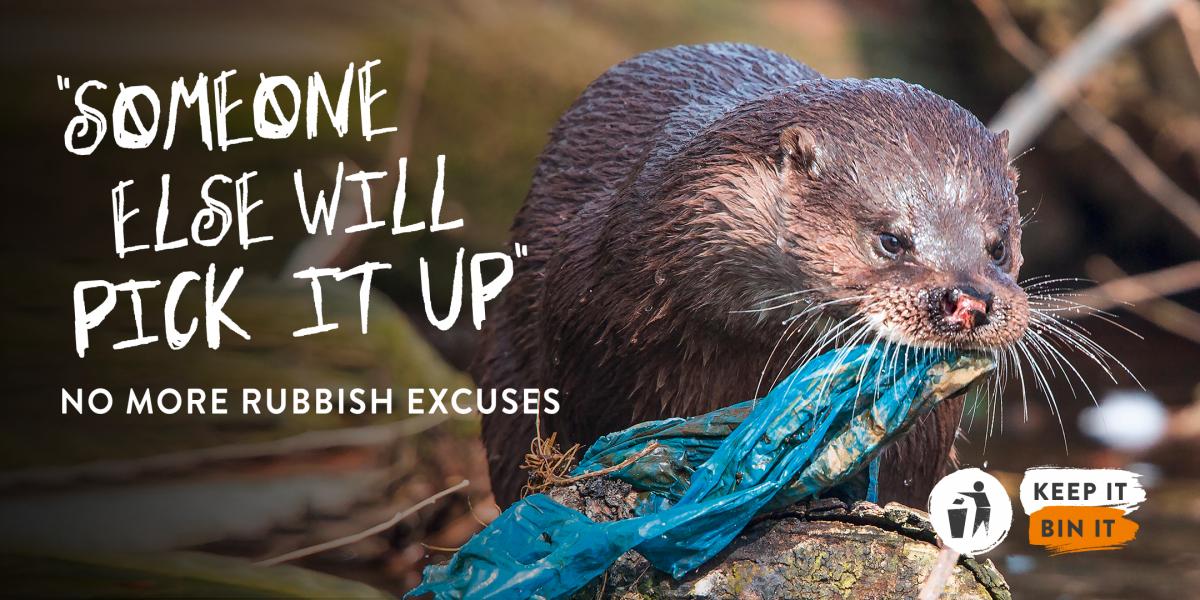 Launched by Environment Secretary Michael Gove, and supported by some of the biggest names in retail, travel and entertainment, the campaign features poignant images of wildlife eating and getting tangled in litter, contrasted against typical excuses for people give for dropping litter. The emotive imagery demonstrates the impact that littering can have on the environment, with the RSPCA responding to 1,500 calls about litter-related incidents affecting animals every year.
The campaign is being supported by partners including Mars Wrigley Confectionery, Greggs, McDonald's, PepsiCo UK and Network.
For its launch, the campaign will be on display in train stations nationwide, including commuter hubs such as London Euston, Manchester Piccadilly and Birmingham New Street, as well as across partners' social media channels and on Clear Channel's Socialite screens. After launch, the campaign will feature at till-points in Gregg's stores and at Cineworld cinemas through the partnership with PepsiCo UK. 
The new campaign is urging people to put their litter in a bin, or keep hold of it and put it in a bin when they see one. Empty packets and other litter should always be recycled wherever possible.
Environment Secretary Michael Gove said:
"The 'Keep it, Bin it' campaign is a bold statement of our intent to tackle the scourge of littering. Littering is antisocial and unacceptable. It plagues our environment and poisons our wildlife.

"We know we won't achieve this ambition by working alone. That's why I'm thrilled to see some of our biggest companies including Mars Wrigley's Confectionary, Greggs, and McDonalds and the tireless campaigners at Keep Britain Tidy, joining forces with us to help improve our precious environment."
Allison Ogden-Newton, CEO of Keep Britain Tidy, said:
"We are delighted to be partnering with Defra to deliver the first government backed national anti-campaign in a generation. As the largest consumers of food and drink on the go in Europe the need for this campaign has never been greater. We are urgently asking everyone to eliminate litter by keeping their packaging with them when there isn't a bin and bin it when there is one.

"We know the impact that litter has on our environment, on wildlife and, ultimately, our oceans where 80% of the plastics found there come directly from the land.

"This campaign will raise awareness with those people who still think it is acceptable to leave their rubbish anywhere other than in a bin.

"The message is simple – Keep it. Bin it."
We are keen to hear from commercial and charitable organisations that are interested in joining our campaign. Simply email our partnerships team to express an interest.