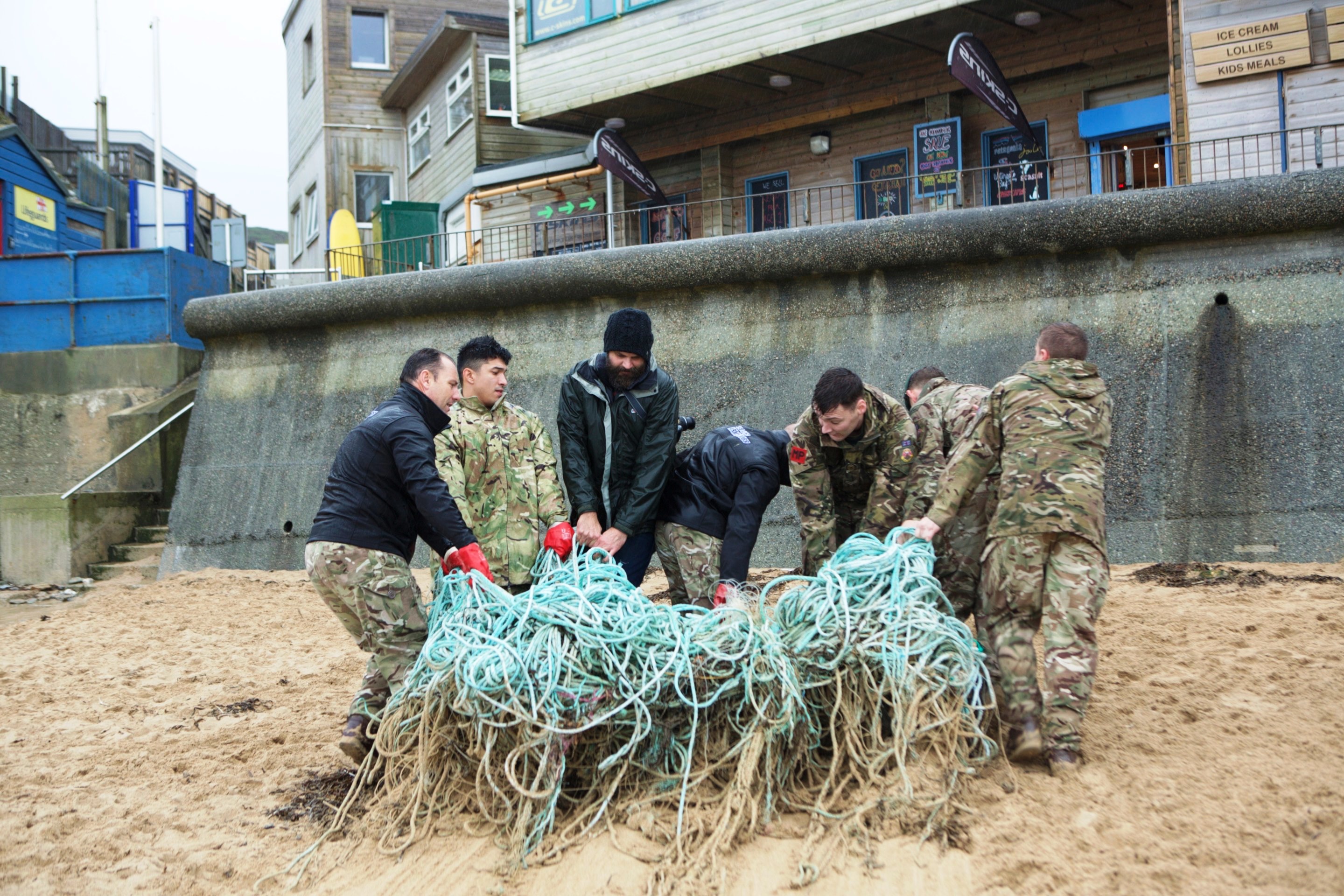 We wage war on messy beaches
At your service for South West beaches
01/07/17
A new collaboration brings our BeachCare South West, together with the Army's outreach team and Sharp's Brewery, to offer an exciting new beach cleaning service to Devon and Cornwall's coast and beaches.
Led by Neil, our SouthWest BeachCare officer, the battalion has already been getting stuck into a range of projects - including cleaning up hard-to-reach beaches, mending coastpath fences, painting and even knocking down walls.
Now with an enlarged support package from North Cornwall-based Sharp's Brewery, the Sharp's Beach Clean Battalion is made up of voluntary members of BeachCare and the Army's outreach team. Teams of six to twelve hardy soldiers will be deployed promptly for at least two days a month through the year to undertake any coastal cleaning or maintenance that's required.
"This is a service that BeachCare put in place last year and with the collaboration of the Army volunteers, and now the backing of Sharp's Brewery, the Sharp's Beach Clean Battalion is ready to take on any job, no matter how big or small, with utter dedication. 

"The beaches are benefiting, we've removed over six tonnes of litter so far; helping with a whole host of other community projects. We now want to offer our services for free, across Devon and Cornwall, to any worthwhile community project. If you need a job done, these guys will make it happen.  And those who take a responsibility for these coastal areas simply need to get in touch with me to add their task or project needs into the mix."
-Neil Hembrow, BeachCare Officer
More about BeachCare