Giant 22m #WaveOfWaste dress unveiled
Dumped boards to a designer dress
22/09/17
Our BeachCare programme teamed up with Linda Thomas Eco Design to highlight the problem of the cheap polystyrene bodyboards and the amount of waste they create.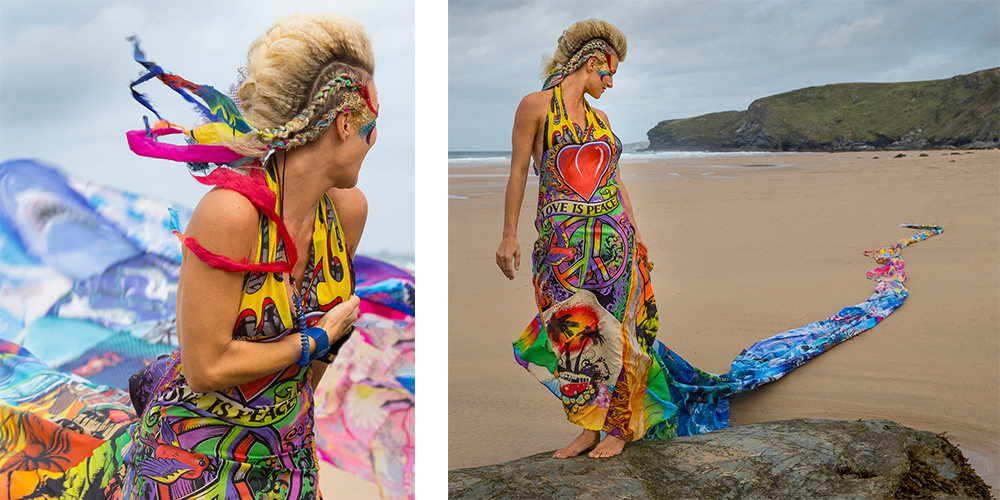 The stunning #WaveOfWaste dress, complete with its 22-metre (72ft) train, has been created using fabric taken from snapped boards found on Devon and Cornwall's beaches. The dress took two months to make, using the material from 100 boards.
This summer, from just three beaches, BeachCare collected a shocking 560 cheap and poorly constructed bodyboards. The boards were stuffed in bins, dumped in sand dunes or left on the beach.
Neil Hembrow, BeachCare Officer, said:
"We are only touching the surface here. The impact more plastic entering our marine environment is devastating for wildlife and we also estimate that more than 14,000 of these boards are heading to landfill each summer season, costing tax payers money."
Designer Dr Linda Thomas said:
"I was shocked by the image from 2016 showing a huge wall of waste boards and the enormity of this problem. As a family, we love visiting Cornwall and the sea and know how important clean seas are for both wildlife and all the people that enjoy the coast. I wanted to create something eye-catching to highlight the problem."
Become a care project volunteer