Wayne's legacy helps to 'Turn the Tide' on beach litter
One man's mission and 7,000 mile journey around the coast leaves ripples along the way, helping to turn the tide on marine litter.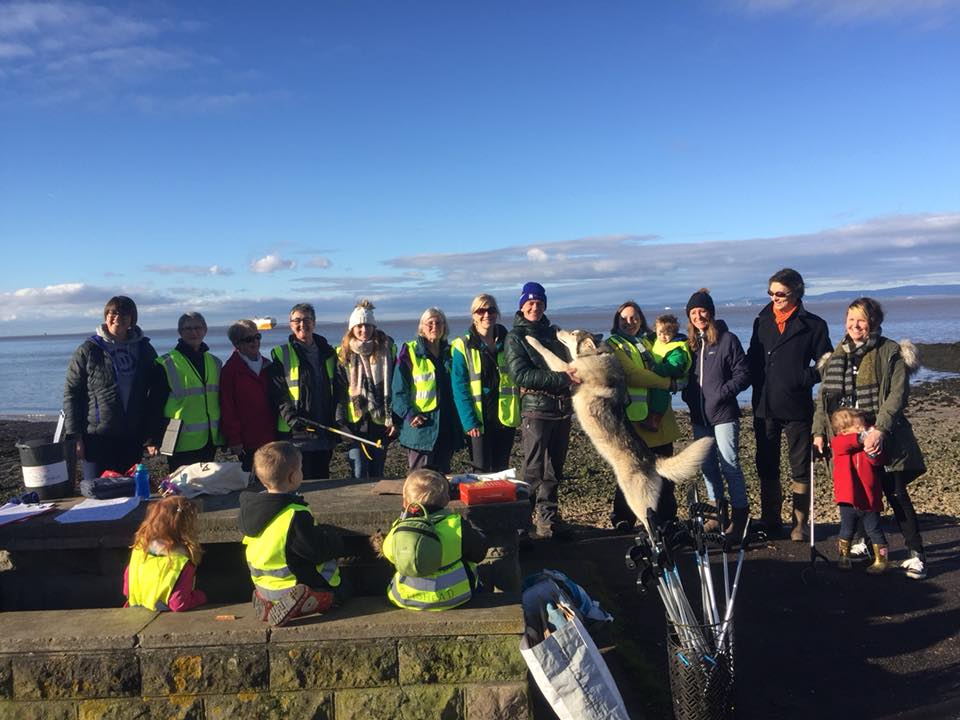 Wayne Dixon, or first #LitterHeroes Ambassador, winner of our 'Outstanding Litter Hero award' at last week's annual Network conference, and all round inspiration to us all at Keep Britain Tidy, has a well-known story (or if you don't know it yet, read it here).
Groups are being created thanks to Wayne's inspirational story and messages as he passes through. One such group Turn the Tide Portishead, despite forming less than six months ago, are already true #LitterHeroes.
When Wayne came to Portishead (near Bristol) some local people joined him on his beach clean and "everyone who met him felt inspired and wanted to do something to reduce the plastic pollution on our coastline."
A group of seven people got together, with a great deal of enthusiasm and energy for positive action to ensure that the oceans are healthy for generations to come. They formed a committee which has now grown to 16 members and formally adopted a constitution. Alison, a co-chair of the group says,
"Wayne has inspired us as a committee to reduce our single use plastic and to act on the litter that we see around us.

"We strive to encourage others to try and make little changes to their day to day life, as every little thing we do has a positive impact on our environment."
They now organise regular weekday and weekend litter picks - they've already made a noticeable impact both on the beaches and on social media. The group have also fundraised for a #2MinuteBeachClean board, which will hopefully be installed before Easter, to help both visitors and locals to spend two minutes helping the environment.
And it's not just litter picking, this group are also doing things to prevent litter at source, like launching a Refill scheme and encouraging local businesses to move away from plastic straws. They've been thrilled by the support they've received already, from the community, local voluntary groups and the town council.
Wayne is likewise inspired by this new group,
"It's fantastic that people felt inspired by my journey and a great group like Turn the Tide have started as a result of joining Koda and I as we pass through Portishead.

"As the first #LitterHeroes Ambassador, it's wonderful that others are not only inspired but also willing to get out and take action themselves – and you can too."
Whatever inspires you, whether its stories about our #LitterHeroes or something else, just get out and do something.  
Every single person who joins us in our Great British Spring Clean is helping us make a real difference and clean up the country. And if, like Wayne, you want to help and support others, then think bout becoming a Litter Hero Ambassador too!
Get involved