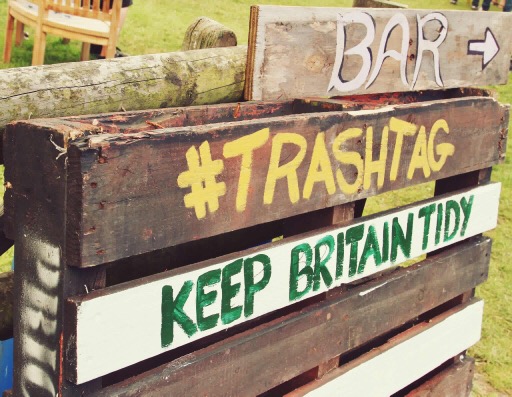 Thank you #Trashtag - raising money and awareness
More than one way to be a Litter Hero
06/11/17
Whilst holidaying in Mexico, Alex Drew was appalled by the litter he saw on the beaches. Once home, he resolved to do something to help raise awareness of the litter blighting our environment. Alex started #Trashtag.
Alex explained how his idea evolved: "The Trashtag initiative, which we started in 2016, encourages people to take action, 'love where you live', pick up litter and nominate friends to do the same. We organised a charity fundraising event which encouraged friends and family to donate their unwanted sporting equipment. Our plan was to then up-cycle these donations by shipping them to friends of Trashtag in Uganda, thus giving 'trash' a new lease of life."
"Such was the uptake from the people we invited, we decided we would also try and raise some money and support a local environmental project. That's when we contacted Keep Britain Tidy and we were delighted they support the event. We held a sports day and small festival with bands, food and good times. The key themes were sustainability and leave no trace. We were all really proud to be able to raise awareness of these themes and support such worthy causes all whilst having fun."
Lee Copplestone, a project officer at our WatersideCare programme in the area, went along.
Lee said: "This amazing event featured live music, several DJs and a charity auction to raise money to support our work at a local level helping to combat litter. Despite a Glastonbury-style thunder storm and heavy rainfall early on, rainbows soon followed and sunshine shone down on us for the rest of the day and evening.  This was a brilliant way to bring like-minded people together to raise money for a common cause that we all care about."
Initially, pledging to raise a donation of £500 for us, they eventually gave us over £1,000. A big thank you to Alex and everyone else involved in the Trashtag event.
Be a litter hero fundraiser