Tackling the litter monster - whatever anyone says
Thirteen year old Nadia had enough of all the rubbish around school and wanted to do something about it.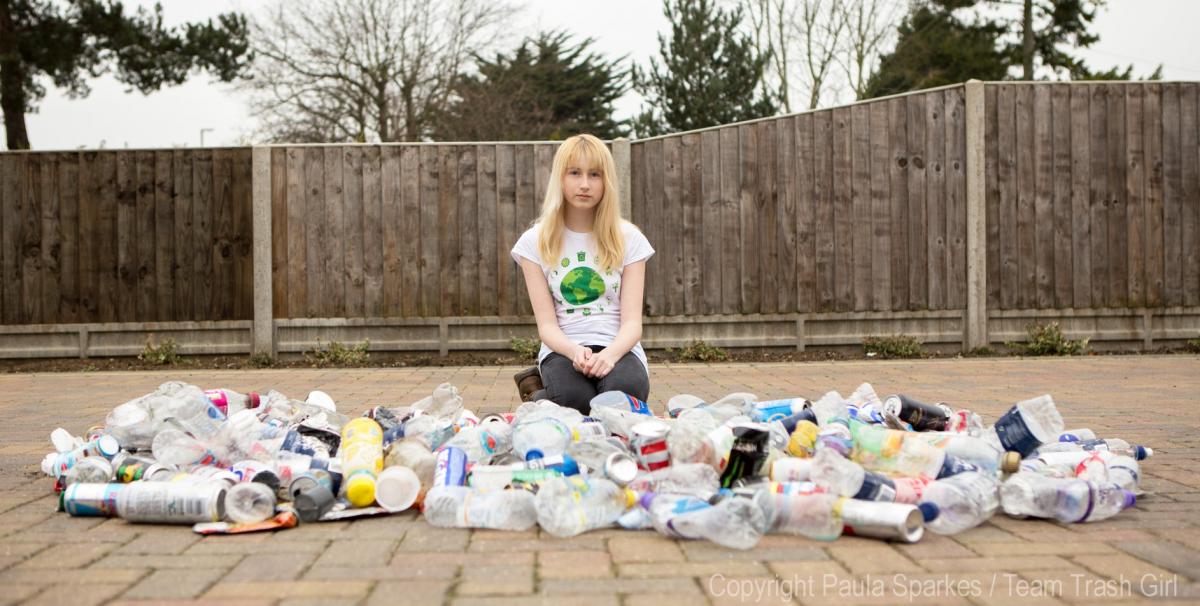 But sadly her litter-picking efforts were drawing the attention of local bullies. Being called 'trash girl' by them left her with two choices. She could either stop her regular litter-picking, or she could ignore the bullies and carry on her good work (which was achieving great results). 
Nadia stood up for what she believed in, and that's why she's one of our #LitterHeroes (and personal inspiration). Her story has inspired many other young people – a local group said they'd never seen so many children get involved in litter picking before. 
For the Great British Spring Clean, Nadia will be organising a clean-up, then heading to her local beach too (where she'll also be picking up litter). For anyone else tempted to get involved, she says, 
"Go for it, try something different, out of your comfort zone. Big challenges aren't so big when many hands pitch in and it will make you feel so good when you see what you have achieved."
Keep up the fantastic work Nadia!
Nadia wants to become an artist, and use her art to communicate to people about the danger the world is in, she says "somehow I'll continue saving the planet after I leave school".
Ending with the positivity that surrounds this litter hero, Nadia (and many others) discovered the power of social media to reach out to others in their collective attempt to improve the environment. 
"There are good people all over the world who care about the environment. There were lots of them feeling alone like I was, but by reaching out through social media we are all able to help each other."
 
If you also care about the environment and, inspired by Nadia's story, you want to make a difference too, then get involved. Join us for the Great British Spring Clean and be part of the pick.
Get involved