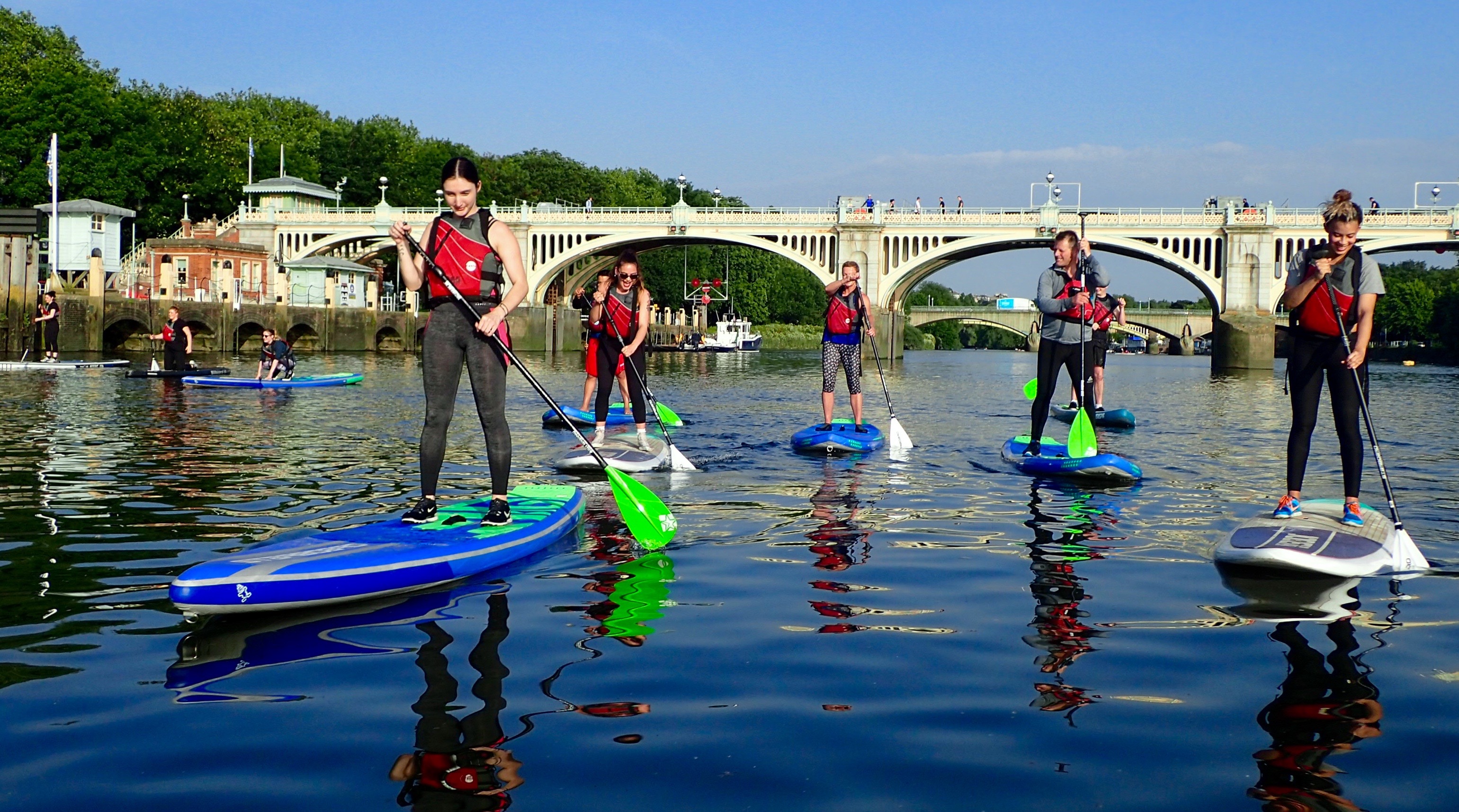 'Standing up' to plastic river pollution
Next Thursday evening will see a spectacular sight on the river Thames as the tide is turned on plastics. Around 90 paddle boarders are gathering to clear plastic litter from the river, between the bridges at Richmond riverside.
The plastic-collection journey is part of a 'Be Richmond's' wider campaign, to highlight the problem of plastic pollution in our freshwaters, which leads to polluted oceans. The event will also launch 'In the Drink' – working with riverside pubs and bars to reduce the number of single-use plastic cups in London's waterways.
Two paddle-boarders – Carlos and Carolyn - are getting involved as part of their marathon 300km paddle, on boards made from plastic bottles. Along the way they are raising awareness of plastic pollution in our waterways, before delivering a 'message in a bottle' to Parliament. 
And aside from the 90 paddle-boarders, collecting hard-to-reach plastic straight from the river, volunteers will also be collecting plastics along the towpath. 
Richmond Park MP, Zac Goldsmith is supporting the event,  "Rivers play vitally important environmental and economic roles. They carry water and nutrients, serve as drainage channels, support wildlife and perform important commercial and recreational transport functions. But they also carry pollution into our seas, 90% of all the plastic in our oceans is carried there by just 10 rivers. 
"The River Thames is important to everyone who lives, works and spends time in Richmond and that's why I'm pleased to support Be Richmond's 'Get On Board' stand up paddle board initiative on June 21st. 
"The event will highlight the growing problem of plastic pollution in our rivers and will be a great fun event for participants and spectators alike. I look forward meeting everyone on the day."
Good luck to everyone involved in this great initiative. Find out more at BeRichmond.