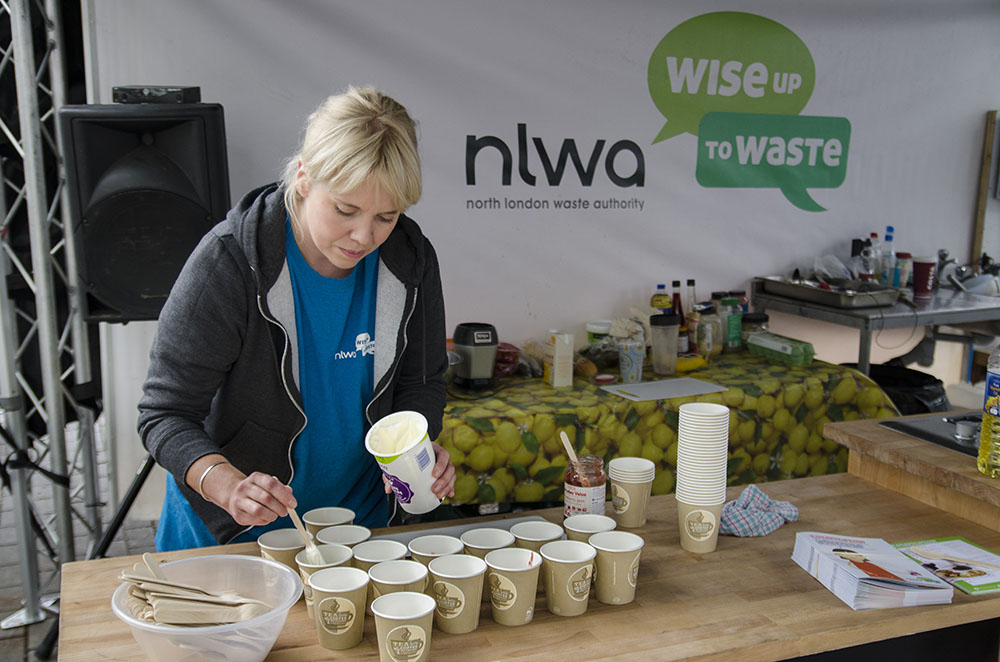 Sometimes there is such thing as a free lunch
5,000 portions of free food given out
07/09/17
From curries and salads to pancakes and smoothies, more than 2,500 people lunched well at events this summer. People shared over 5,000 portions of food, all made from ingredients that would otherwise have gone to waste.
We ran the seven 'Waste Less, Lunch Free' events across seven North London boroughs, in partnership with the North London Waste Authority, to highlight the issue of food waste and how to tackle it at home.
As well as enjoying the food, people learnt all about wasting less food in future with live cookery demos, useful tools and top tips. The team of chefs who cooked up the meals were inspired by the North London Food Lovers Cookbook, which is available to download for free and help everyone make the most of their leftovers.
In the UK today, an average family wastes an estimated £700 worth of food that could otherwise have been eaten each year. Our Waste Less Live More campaign helps you cut your food waste and save £££s, with daily tips and tricks. By completing the challenge you will be on your way to reducing your food waste and saving up to £60 per month.