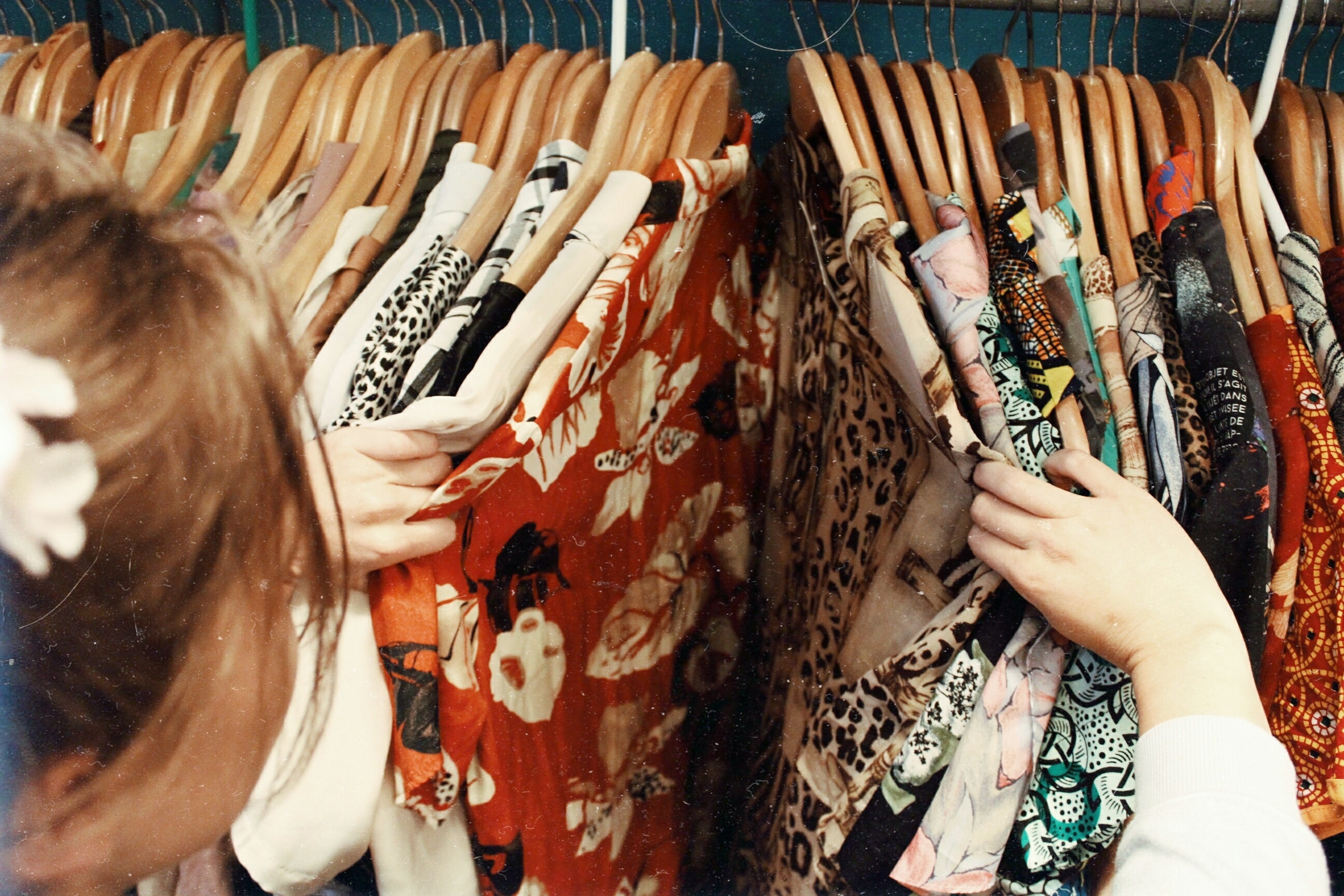 Fashion-forward are swapping for good
New Year, 'New-to-you' Wardrobe for North Londoner
17/01/19
According to a survey of women's clothing habits, nearly a third of the clothes in our wardrobes have not been worn in the past year1. That's worth over £1,000 for the average household, or £30 billion in total2. And it doesn't only cost us, but also the planet, with the rapid production of fast fashion draining vital natural resources and damaging the environment3.
Which means that while we are shopping for new looks, we have wardrobes stuffed with things we don't, or won't, wear anymore. To tackle this head-on, we've teamed up with North London Waste Authority for a fourth year to deliver seven FREE 'Swish and Style' events.
These events, back by popular demand, give everyone who lives, works or studies in north London the chance to refresh their wardrobes for free, by swapping their donated clothes with others peoples'. At last year's 'Swish and Style' events, north Londoners brought a staggering 3,348 pieces of clothing along and helped prevent almost one tonne of clothing from being thrown away4.
At the events, we'll also be holding a range of upcycling workshops to help turn unwearable clothes and scraps into useful, beautiful items. A seamstress will be on hand to help with quick repairs and alterations for free. 
So long as you live, work or study in one of the seven north London boroughs - Barnet, Camden, Enfield, Hackney, Haringey, Islington and Waltham Forest - you can attend any one of our 'Swish and Style' events, and you don't need to pre-book - simply just turn up on the day with your clothing donations (find out more about this here).
We look forward to seeing you at one of our upcoming 'Swish and Style' events...
Camden –The Pirate Castle, Oval Road, London NW1 7EA Saturday 19 January, 2pm – 5pm
Islington – New Unity Hall, 277A Upper Street, London N1 2TZ Saturday 2 February, 2pm – 5pm
Haringey – Jacksons Lane, 269A Archway Road, London N6 5AA Sunday 10 February, 2pm – 5pm
Waltham Forest – Gnome House, 7 Blackhorse Lane, London E17 6DS Saturday 16 February, 2pm – 5pm
Enfield – St Mary Magdalene Church, Windmill Hill, Enfield EN2 7AJ Saturday 23 February, 3pm – 6pm
Hackney – St Mark Church Dalston, St Mark's Rise, London E8 2LJ Saturday 2 March, 2pm – 5pm
Barnet – Artsdepot, 5 Nether Street, London N12 0GA Sunday 10 March, 2pm – 5pm
Cllr. Clyde Loakes, Chair of NLWA, commented, "An estimated £140 million worth of used clothing is thrown away in the UK every year . Our Swish and Style events are fun, free and help to reduce the environmental impact of buying new clothing by reducing the amount of old clothes that get thrown away. 
By providing the tools and knowledge to help everyone think about reusing and repairing textiles in an interesting way we're hoping local community groups and residents will get excited about swishing."
Sources:
1: Findings from Barndardo's research: 'Once worn, thrice shy – British women's wardrobe habits exposed!'
2: Love Your Clothes (WRAP): Why Love Your Clothes?
3: Sustain Your Style: Fashion's Environmental Impacts
4: Keep Britain Tidy: North Londoners swished and swapped for good