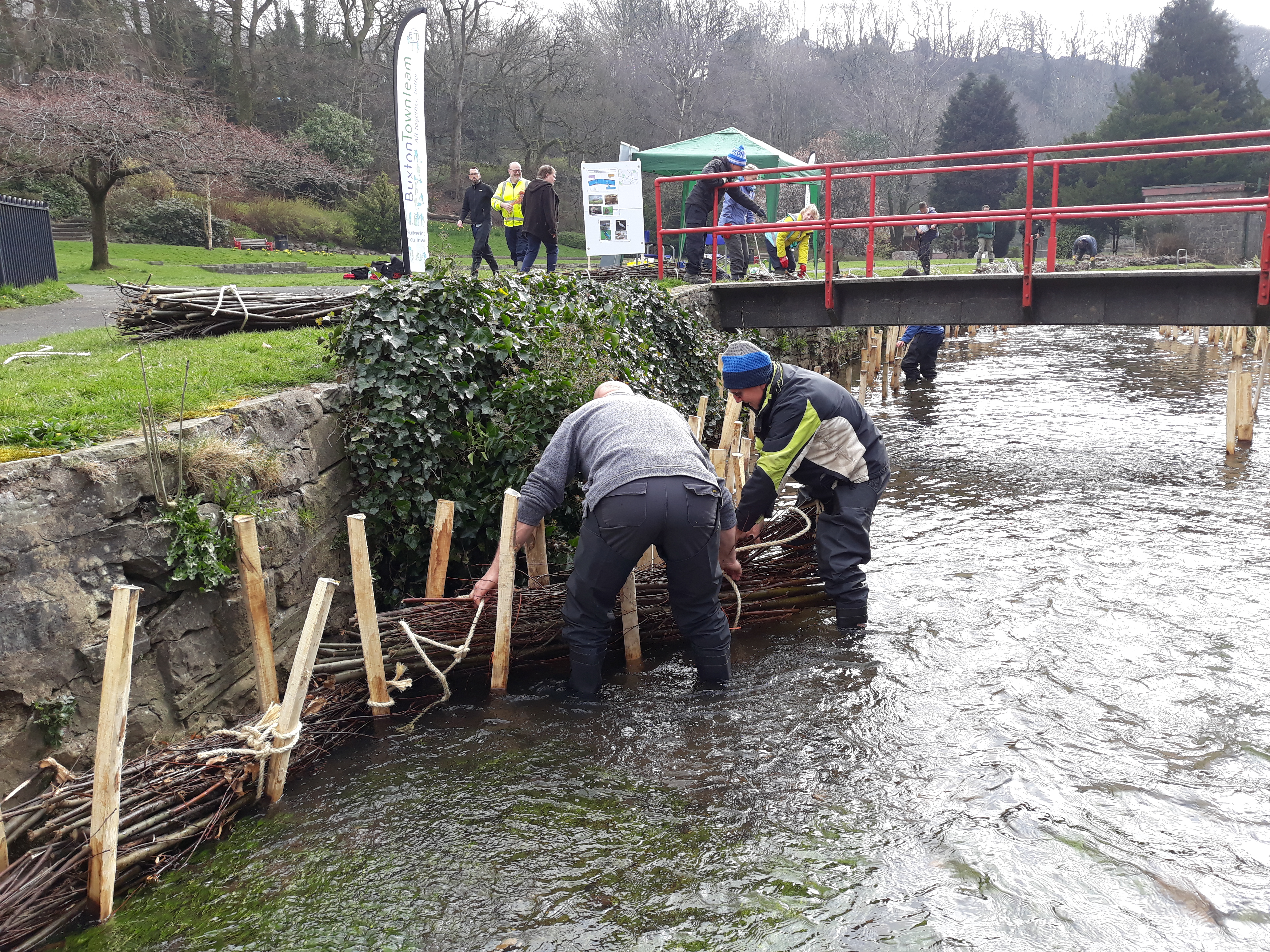 Waterside Care rewild the River Wye
In March 2019, 20 volunteers from Buxton Town Team came out to help Keep Britain Tidy WatersideCare officers installing posts and woody brash in the River Wye in Bakewell in order to improve the habitats for both invertebrates and fish in a process called 'rewilding'.
What is 'rewilding'?
Our ecosystems are broken and nature is struggling – with 56% of species in the UK in decline and 15% threatened with extinction. Biodiversity needs space to flourish. Rewilding is the process of restoring an area to its natural uncultivated state, in order to allow wildlife and biodiversity to return.

 
In the long term WatersideCare are looking to rebalance the silt coming down the river and clean the habitats to encourage more wildlife to thrive in the river.
In future, the project aims to do more rewilding downstream in the River Wye to help improve more habitats and reduce phosphates in the water.
Find out how you can get involved with Keep Britain Tidy volunteering projects in your area here.
Or, if volunteering is not possible, you can donate to our volunteer projects to support their vital work here.