Waste Less, Live More: Zero waste swaps
Zero waste lifestyle gurus have been around for a while, with inspirational folk like Bea Johnson and Rachelle Strauss showing us how it's done since as early as 2004. They may be on the more extreme end of the waste reduction scale, but at Keep Britain Tidy we've noticed a sea change in attitudes around consuming and wasting less over the last year or two. It seems people are finally realising that making choices which reduce (or eliminate) waste isn't just environmentally sensible, it also makes us happier, healthier and often a little richer too!
Here are some quick and easy zero waste swap-outs, which will reduce your waste-line and help you live a little more.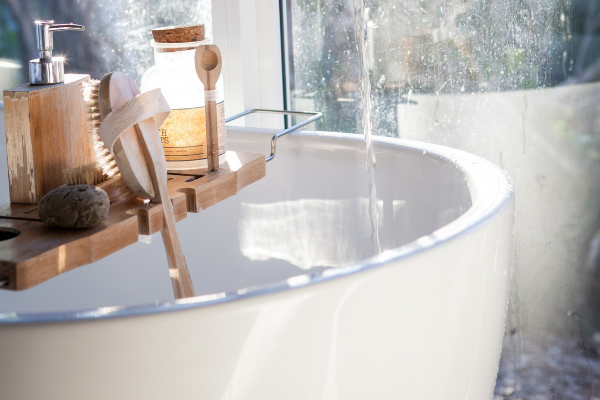 Bathroom
Starting here makes sense because so much of what happens in the bathroom is usually plastic-heavy (think about how many bottles you have arranged along the back of the bath).
Embrace bars of soap, they're back with a bang in the toiletries arena, quite possibly due to the growing awareness of plastic pollution in the media. And there are so many types of soap for all your daily needs! Whether it's a rose-clay facial cleanser, shampoo or conditioner, a heavy duty gardener's hand wash or a gentle-enough-for-your-baby's-skin soap, these days you can find it in a plastic-free 'bar of soap' version. One tip: it's worth investing in a proper soap dish allowing the water to drain away, avoiding a disappointing mush.
Swap your disposable razor for a safety razor for an as pleasing, yet possibly closer, shave. They may look terrifying but we promise they are a total doddle to use. You'll save money too, with prices around £30 for a classic razor and a box of 100 double-edged razor blades costing a mere £10, compared to an average £1 per disposable razor. We recommend changing the blade after 4 uses (depending on how hirsute you are!).
Reduce your plastic footprint even more by getting yourself a bamboo toothbrush, replacing your bottle of mouthwash with an eco-friendly version or even making your own, and switch to flossing with some cotton thread from your sewing tin rather than plastic-coated floss.
Finally, for women, switch to a plastic-free period with long-term reusable alternatives such as menstrual cups, period pants and reusable menstrual pads. Over a lifetime a woman will spend, on average, £18,000 on disposable menstrual products. Switching to reusable alternatives could save you huge amounts of cash, with products like the menstrual cup lasting up to 10 years. These products are also a lot kinder to your body, than their disposable counterparts.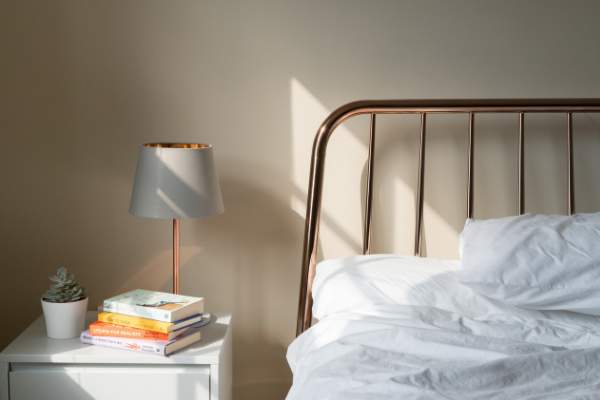 Bedroom
Swap your tissue boxes for handkerchiefs, and get yourself involved in the deodorant revolution by finding a natural, plastic-free alternative (they're usually chemical free and kinder to your skin too). The science is moving quickly, with some innovative products now available.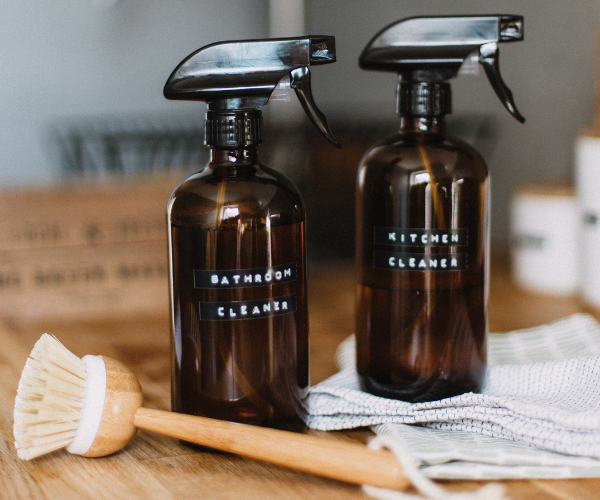 Kitchen/cleaning
There are two types of people. The kitchen roll lover, and the kitchen roll hater. If you're one of the former, it can be a hard habit to break. Check out this helpful blog for some great tips no how to ditch this single-use, tree-felling product.
If you're also partial to a roll of cling-film for wrapping perishables or covering bowls of leftovers, consider the move to a beeswax (or plant-based wax) wrap – there's a good range available to buy, or get an additional kick of self-gratification by making your own.
And if you're looking for waste-reduction in the cleaning department, you need look no further than the innate power of vinegar or bicarbonate of soda. Both of these can be purchased at almost any supermarket and provide all the cleaning power you need. Take note, however, that the combination the two is viewed as pointless, as they cancel each other out!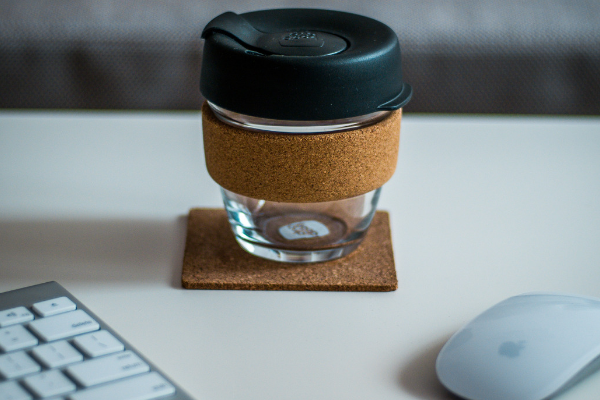 In the office
This is one of the areas we think about least when it comes to reducing our waste, but with many of us spending more time in our workplaces there's a lot more we could be doing. Like, making sure we have our reusable cups with us when we stop at the coffee shop on the way in. Or even better, waiting until we're at work and catching up with a colleague over a coffee in a PROPER cup!
Ever considered how many notepads and biros you get through in a year? More than you think. Make your own notepads with scrap paper and a hefty bulldog clip. And consider investing in a pen which uses refillable or replaceable ink cartridges. It'll feel so much nicer to write with. Just watch you don't leave it lying around for those coveters!
Written by Jen Robertson