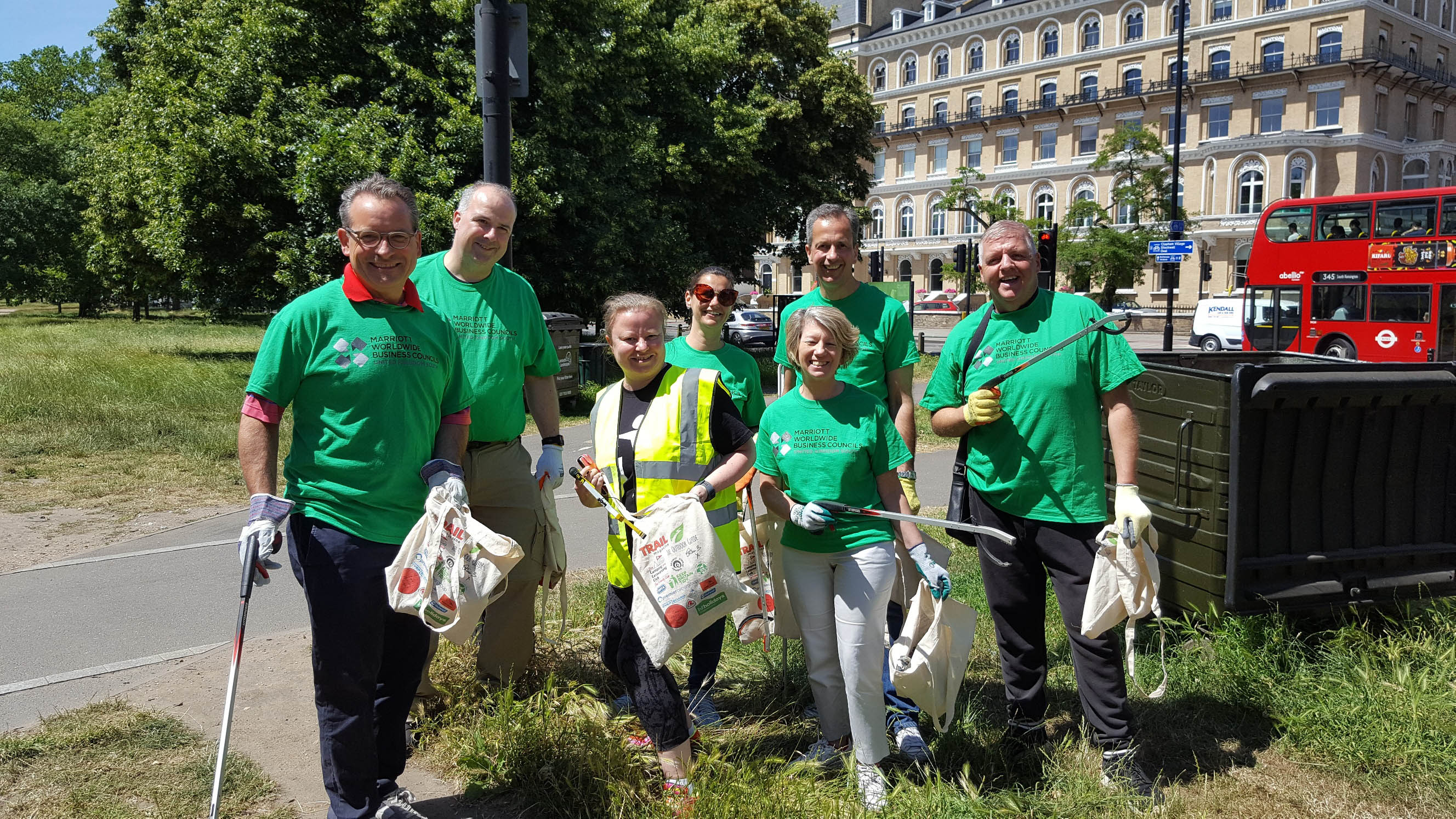 Plogging for good
As part of Marriott UK's day-of-action, we were delighted staff from their central London hotels chose to join us for a spot of plogging on Clapham Common. 
This new craze, straight from Scandinavia, combines litter picking and jogging – so it's great for people and the planet.  Joined by the Vice President of Marriott UK and 20 General Managers from Marriott Hotels in the centre of London, together we plogged and collected bags of rubbish from this popular green space.
Amongst the usual plastic bottles and food packaging, the team found everything from a nappy to a hub cap. Leaving the common a cleaner place, everyone felt good (and fitter) by doing good. Paul Davies, General Manager Heathrow Windsor Marriott, said, 
"At Marriott International - now the world's largest hotel company - we have a 'Spirit to Serve Culture' and a global 'Preserve 360 strategy '. With our expanding global presence, we have an even greater obligation to operate responsibly. 

"While integrating sustainability across our value chain and mitigating climate-related risk, we are working to reduce our environmental impacts, build and operate sustainable hotels and source responsibly. We see plogging and working with Keep Britain Tidy as a key strategy to supporting this.'"