Our partnership with Coca-Cola
Coca-Cola and Keep Britain Tidy have a long- term history of working in partnership to tackle the issues surrounding litter and waste.
The Coca-Cola foundation were the headline sponsors of the Great British Spring Clean 2018. With their support, the campaign was able to reach more people than ever before with a record-breaking number of volunteers taking part.
Coca-Cola GB and Coca-Cola EP have again joined forces to support the 2019 campaign, and on Tuesday 26th March 2019 more than 30 members of staff from both offices joined Keep Britain Tidy and Canal and Rivers Trust in a clean-up of the Little Venice area of Paddington. In a few hours, the team collected over 60 bags of rubbish including 18 bags of mixed recycling and 5 bags of glass.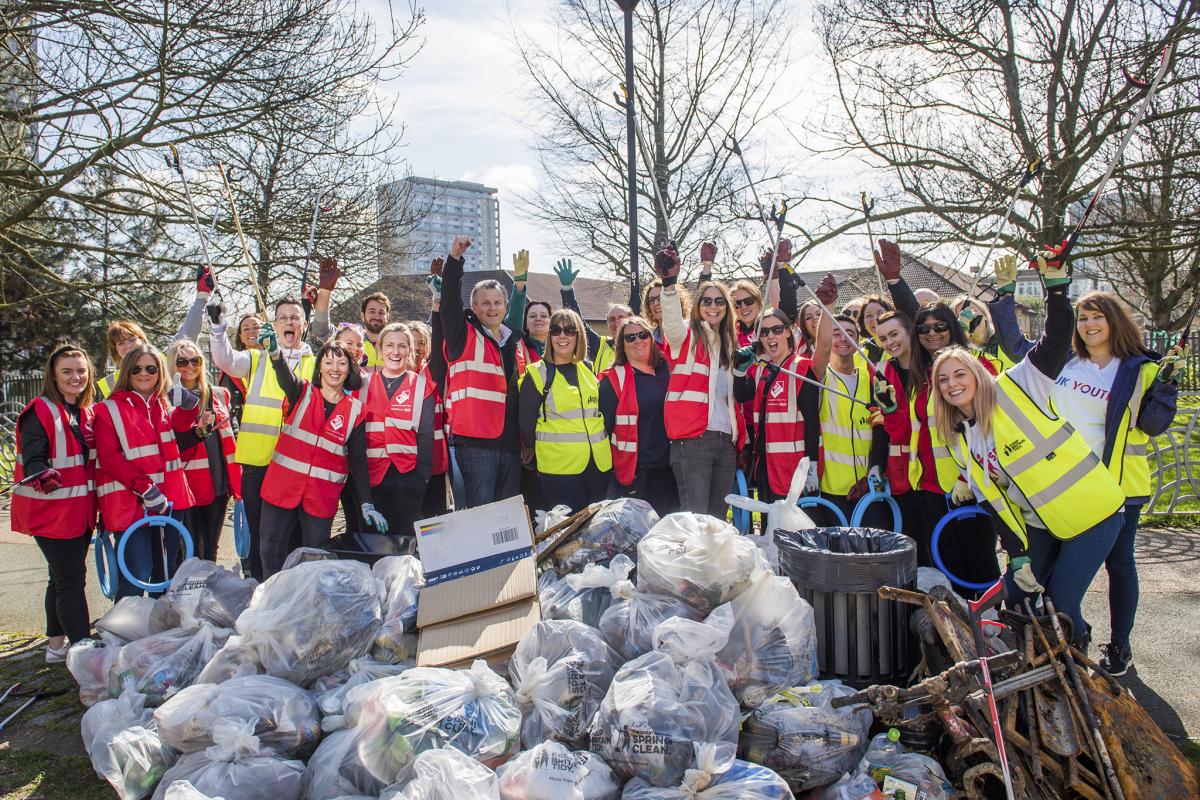 Leendert den Hollander, Vice President and General Manager of Coca-Cola European Partners said: 
"We have a vital role to play both in ensuring that our packaging can be recycled effectively, and by working with like-minded organisations such as Keep Britain Tidy to engage people on the topic of litter and waste management. It's so important to work together to tackle complex issues like this, so I'm proud of all our volunteers who became #LitterHeroes in Little Venice, London this week. This is a continuation of our longstanding partnership with Keep Britain Tidy in helping to clean up the green spaces and waterways across Great Britain. At CCEP we are glad to be part of a team helping Keep Britain Tidy to reach its target of 500,000 volunteers for this initiative."  

You too can get involved in the #GBSpringClean 2019 by signing up to support and take part here.
The Coca-Cola foundation also worked in partnership with our award-winning Centre for Social Innovation to fund research into the issue of beach litter and littering behaviour. This research led to the development of an innovative situational solution to the problem which was trialled over the summer of 2018. This solution is set to be rolled out during summer 2019. You can read more about the research findings and the intervention trial here.
Keep Britain Tidy Chief Executive Allison Ogden-Newton said:
"We are thrilled that Coca-Cola is giving the Great British Spring Clean a helping hand so that we can realise our ambition to mobilise up to half a million people next year.

"Littering blights every corner of our country and the help of partners is vital if we are to support all the #LitterHeroes who are willing to get out and clean up after those who still think it is OK to drop their rubbish on the ground."
Find out about Coca-Cola's sustainable packaging
Get involved