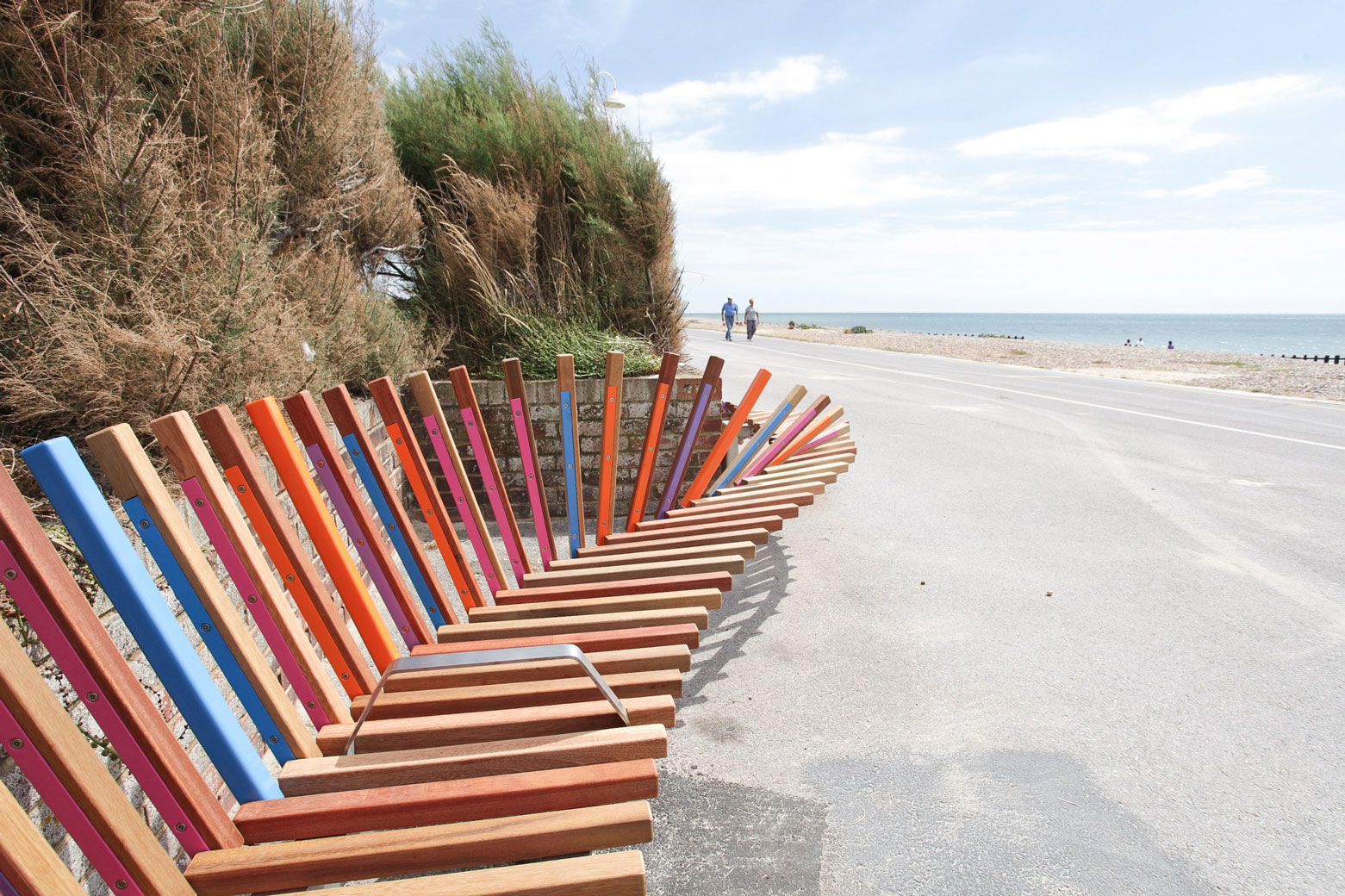 Oh we do like to sit beside the Seaside
Oh we do like to sit beside the Seaside ...
25/05/18
… And at Littlehampton, West Sussex – home to the UK's longest bench – more than 300 adults can sit on one special bench, admiring this Seaside Award-winning beach. 
The bench itself is made from thousands of tropical hardwood slats- reclaimed from old seaside groynes or rescued from landfill – showing the beauty, strength and longevity of recycling. Even the metal frame is made from 70% recycled materials, and 100% recyclable too. 
In places the bench curves, ducks or twists, creating shelters, meandering round lampposts or bins and dipping to allow access to the award-winning beach. Around these wiggles are splashes of classic "beach hut" colours – oranges, yellows, pinks, purples, blues and greens. 
And this quirky curving 325m bench has the capacity to keep growing along the promenade, eventually seating more than 800 adults across 620 meters, thanks to support from the local community and others. Over 200 bench slats have already been 'adopted' by local people, businesses and visitors, engraved with personal messages. 
With local school children involved in the design – adding the idea of a colourful 'friendship bench' as a place to sit and make new friends. And the bench is now maintained by local charity the Aldingbourne Trust – supporting people with learning difficulties who now look after the bench – this has got to be the UK's most inclusive (and sustainable) bench, as well as the longest (and our favourite).
Find out more at www.longbench.org