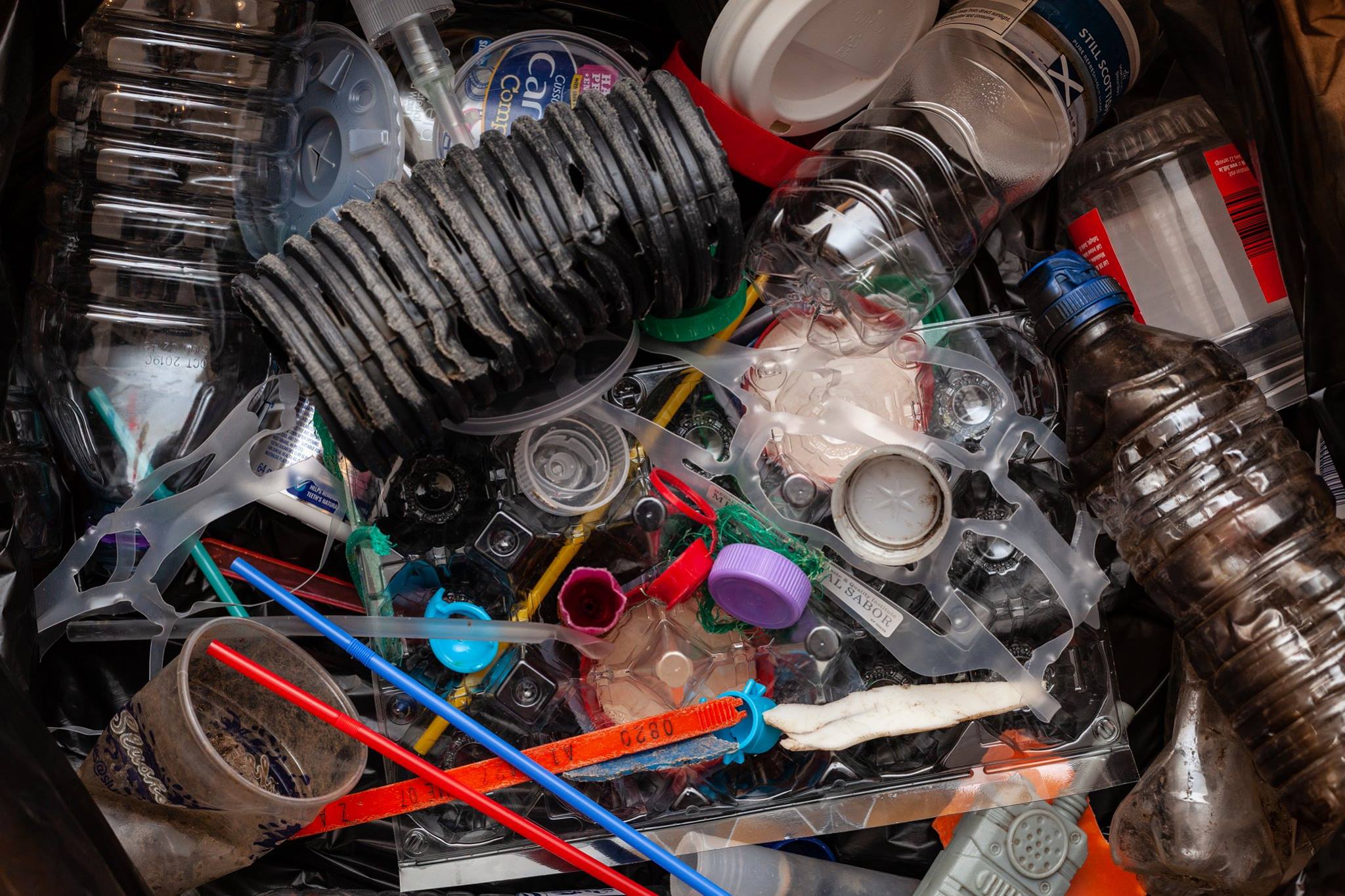 Life in Plastic
Photo series created by artist David Gilliver
17/04/19
Art has been used throughout history to convey important messages, raise awareness and define social change. 'Life in Plastic' a photographic series using miniature people navigating plastic pollution - designed by David Gilliver, a professional photographer and artist from Glasgow - was created to bring attention to the litter problem.
Last year, David spent several days collecting bags full of litter that had been discarded (or washed up) next to beaches and lochs on the west coast of Scotland, mostly from 'beauty' spots.
"I kept some of this plastic to make my work (recycling the rest) and returned to the banks of Loch Lomond several months ago to photograph my latest series - LIFE IN PLASTIC."
Inspired by Blue Planet II, His main hope is that his series of photographs will help highlight the litter epidemic the UK (and planet) is suffering from.
"Littering in general has always sickened me and Blue Planet II inspired me and really made me feel like I too could help highlight this issue using my own unique approach."
David has been busy taking part in the Great British Spring Clean this month, taking plenty of family walks at their favourite beauty spots on the West Coast of Scotland and collecting the litter they find along the way (and recycling what they can).
"This is such a worthwhile initiative and when you really break things down, it just makes so much sense to be involved. This is your country / planet – look after it."
He also plans to extend 'Life in Plastic' and create some new images later this year using some of the plastic waste he finds on his Great British Spring Clean litter picks.
'Life in Plastic' has been shared all around the world, but you can help spread the message further by sharing it too here.