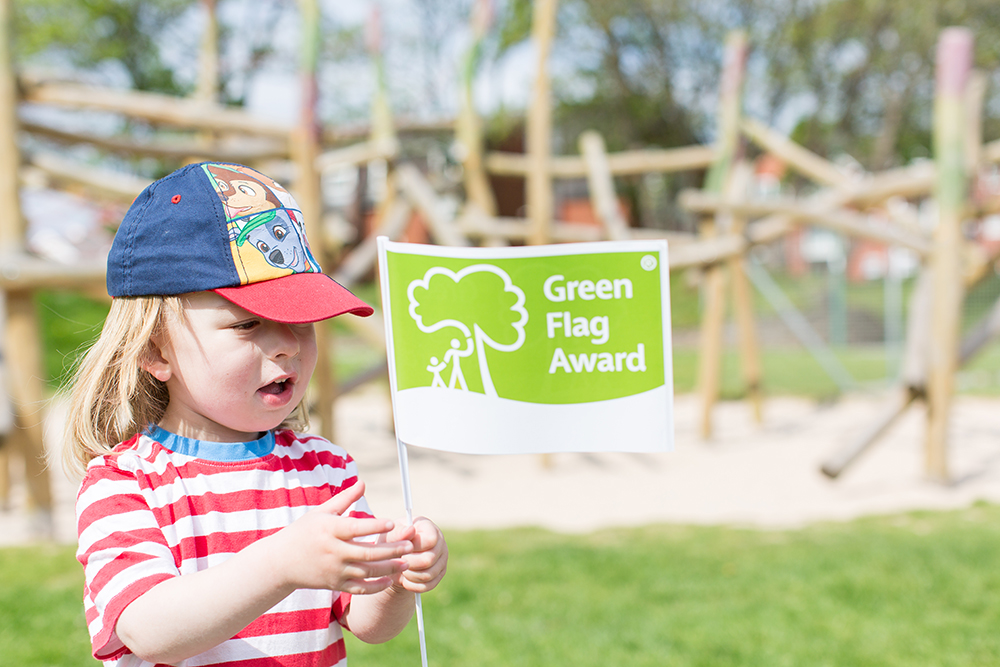 Green Flags to keep flying
Government confirms the good news
23/08/17
The Government has confirmed that Keep Britain Tidy will be running the Green Flag Award scheme until 2022.
The news means that the UK's best parks and green spaces will continue to be recognised and rewarded for the amazing work done by both staff and volunteers to maintain standards.
Parks and Green Spaces Minister Marcus Jones made the announcement during a visit to a Green Flag Award-winning park, Centenary Park, in Rugby.
The minister said:
"I am very happy to confirm that the Green Flag Awards will be continuing, championing Britain's excellent parks and green spaces and the people behind them.

"These awards are valuable not least because the reward local authorities and communities for their dedication to the great outdoors – and give locals and tourists an easy way to find quality spaces to get outside, exercise and play."
Welcoming the news, Keep Britain Tidy's Chief Executive Allison Ogden-Newton said: "We know how important the scheme has been in the renaissance of our parks over the past 20 years.
 
"We are delighted that the announcement is being made in Rugby as they have shown how people benefit from the provision of quality parks and green spaces, in particular in encouraging people to live healthier and more active lives."
The success of the scheme over the past five years has been, in large part, down to the 700+ volunteer expert judges who work tirelessly assessing the thousands of applications each year.
Find out more