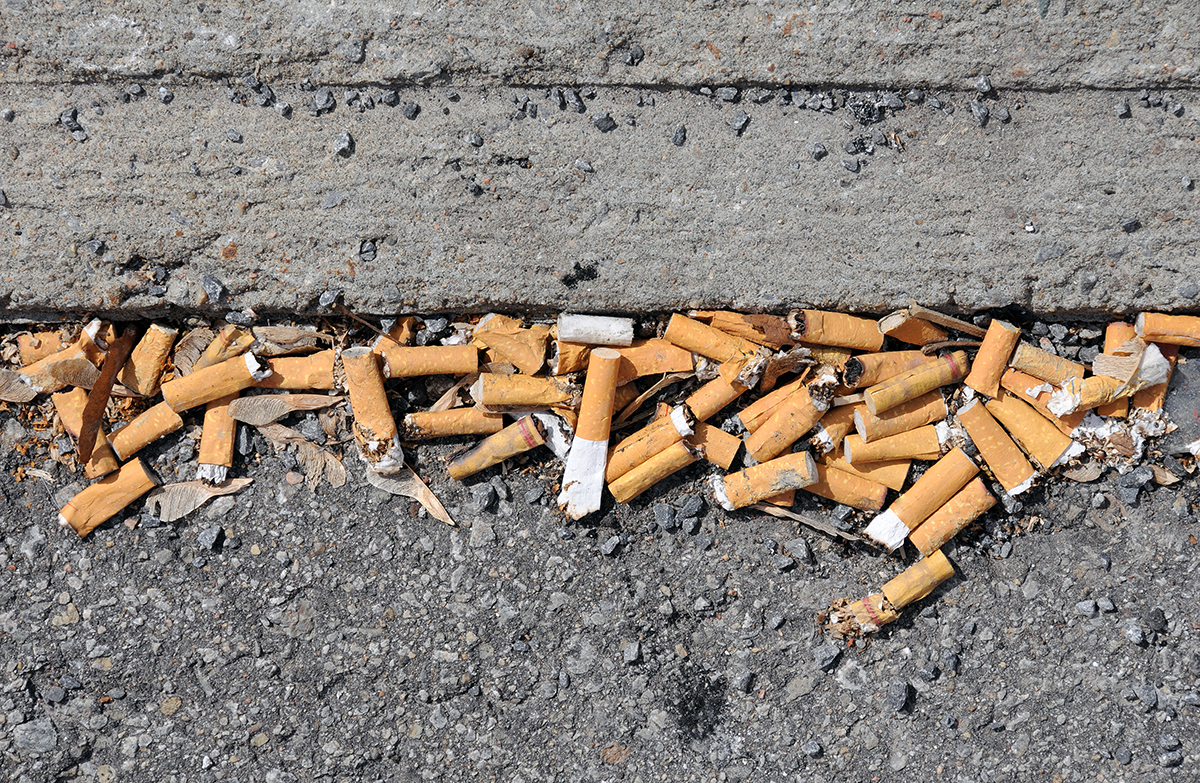 Smoking-related litter
Cigarette butts are a unique type of litter - small, smelly, on fire and sadly commonplace on the ground. Even smokers don't like them much, and together these little butts add up to a very big problem.
By researching smokers, what they need and where, we've developed an innovative solution – our Smoking Zones – to tackle the issue.
Through providing an alternative at smoking hot-spots, smokers are doing the right thing and butts on the ground have reduced by up to 89%.
Enquire now