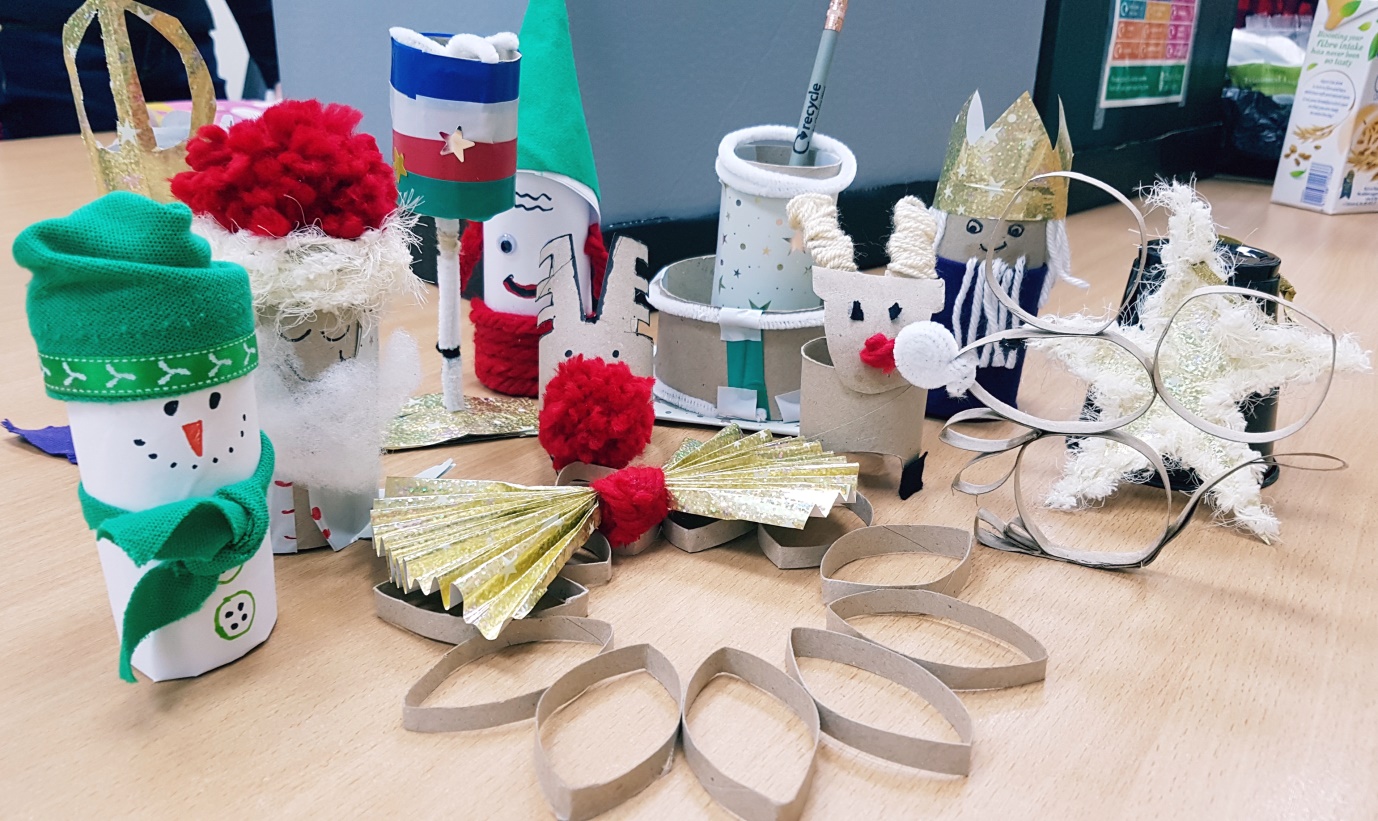 Volunteering for a greener, happier Christmas
Tips from those in the know
11/12/17
We have volunteers out around the country every day - picking up litter, improving waterways, working with schools, sharing our messages and improving the environment on their doorsteps. 
And who better than these dedicated, enthusiastic individuals to share their wisdom, ideas and tips. This month Laura, one of the newest volunteers from our Cheshire Waste Reduction Volunteers, shares her simple tips for a greener, happier Christmas. 
Did you know UK waste production increases by 30% every Christmas and the equivalent of two million turkeys are thrown away every year. But we can all make little changes, or greener choices. Together we can make a big difference, without losing any of the Christmas magic.
Shopping: At this time of year (and all year) always carry a few (or a few extra) bags for life. And for the person that already has everything - consider 'experience' gifts rather than stuff that might be thrown away on Boxing Day. 
Wrapping: Did you know, the amount of wrapping paper we throw away each Christmas could be stretched around the world nine times. Google 'alternatives to wrapping paper' for some alternative inspirations and get creative. Don't forget - this year's Christmas cards can easily be turned into next year's gift tags. 
Decorating: If you have one of the 6-8 million real trees bought each year, many charities will collect and recycle it for you - helping them and the environment. Or some councils will also pick them up.  And if you are replacing a artificial tree, donate it to a charity shop so someone else can benefit too. 
Eating: Don't forget the basics when it comes to food waste - pick items with the longest use-by dates, freeze any extras or leftovers and don't forget to recycle your foil trays. Can't face turkey curry till Boxing Day? Did you know you can freeze turkey meat ... and wine! Pop it into an ice cube tray to use in sauces, stews or gravy next year.
Our Cheshire Waste Reduction volunteers, like Laura, are making a real difference across East Cheshire, sharing simple tips and tricks to help residents and schools cut their waste. Since April the team have already helped over 2,200 people across 46 events. They've donated 475 hours of their time and recruited 17 new volunteers to join them and help spread the message.
This fantastic team are demonstrating that together, with little changes, we can make a real difference.