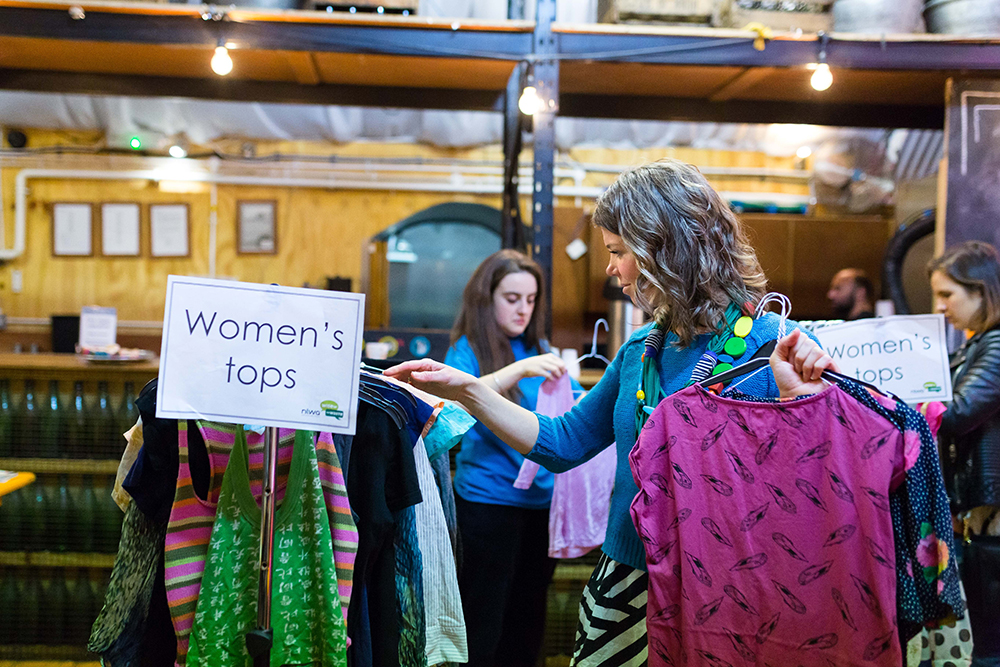 New life for North London's old clothes
Giving old clothes new life
20/10/17
Every year the UK sends a staggering £140 million worth of used clothes, (around 350,000 tonnes), to landfill. These could be worn again, upcycled into something new or recycled.
We want to end this unnecessary waste - and give old (or sometimes not so old) clothes a new lease of life.
Working with the North London Waste Authority (NLWA), we ran seven Swish and Style events across Barnet, Camden, Enfield, Hackney, Haringey, Islington and Waltham Forest.
These public events, attracting over 350 residents, included a swish (or organised swap) of clothing, accessories and shoes, and various upcycling workshops. A local seamstress was on hand to perform repairs, and teach people how to mend or enhance their clothes.
A whopping 2,303 items of unwanted clothes were donated, most were taken away by new owners, to be re-worn and re-loved. The rest were donated to the Salvation Army, for their shops or recycling.
One Hackney resident told us "This is one of the best days I've spent! Great vibes, super friendly people and fun!" 
The events also helped change people's behaviour and taught new life-long skills.  98% said they were now more interested in the reuse, repair and upcycling of clothes after coming along.
A Barnet resident bought along his broken trousers and learnt how to mend them with the help of the seamstress. "I've never sewn anything before. I hate shopping. I would much rather just fix my clothes. And now I know how to."
The events were such a success, we are delighted to announce that NLWA have asked us to run them again next year. 
We'll be back next January, February and March, across the seven boroughs, so watch this space. We look forward to seeing you there and helping to give your wardrobe a new lease of life.