Through our over 60 years of experience, we understand litter and littering. Our campaigns and solutions are innovative, research-driven, tested and only rolled out once they are proven to work.
With litter costing over £1 billion a year to clear up, it's a cost we could all do without. Whilst struggling with shrinking budgets, less time and more work, it's good to find a solution you know will work.
Why reinvent the wheel when we've done the hard work for you? Be part of something bigger, with the country's leading anti-litter charity and our national campaigns.
Enquire now
Campaign posters & materials
With 60 years of experience and research, we create campaigns that work and have a real impact. Our campaign posters address a whole range of litter types and littering behaviours. So whatever your issue or audience, we may already have the right campaign poster for you.
It's #StillLittering
We've launched a new intervention, developed by our Centre for Social Innovation, to help local authorities tackle 'careful littering'. The intervention serves as a gentle reminder that, whether it's 'carefully' placed or simply thrown on the floor, it's#StillLittering.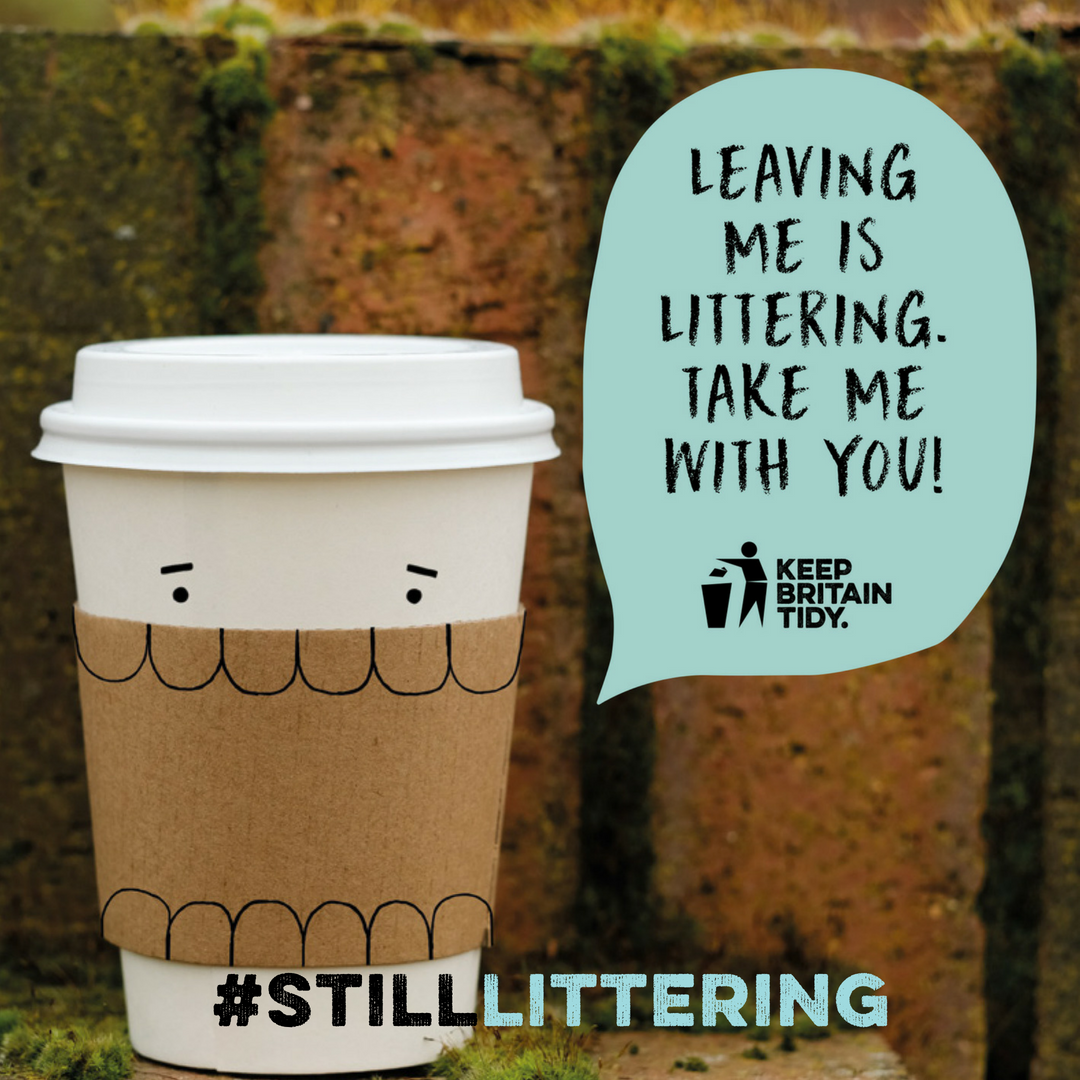 Bin it for Good
By transforming bins into charity collection pots, Bin it for Good incentivises people towards doing the right thing with their litter by offering local community benefits. The idea is simple: more litter in the bins and less on the ground, means larger donations for local charities.
Don't be a tosser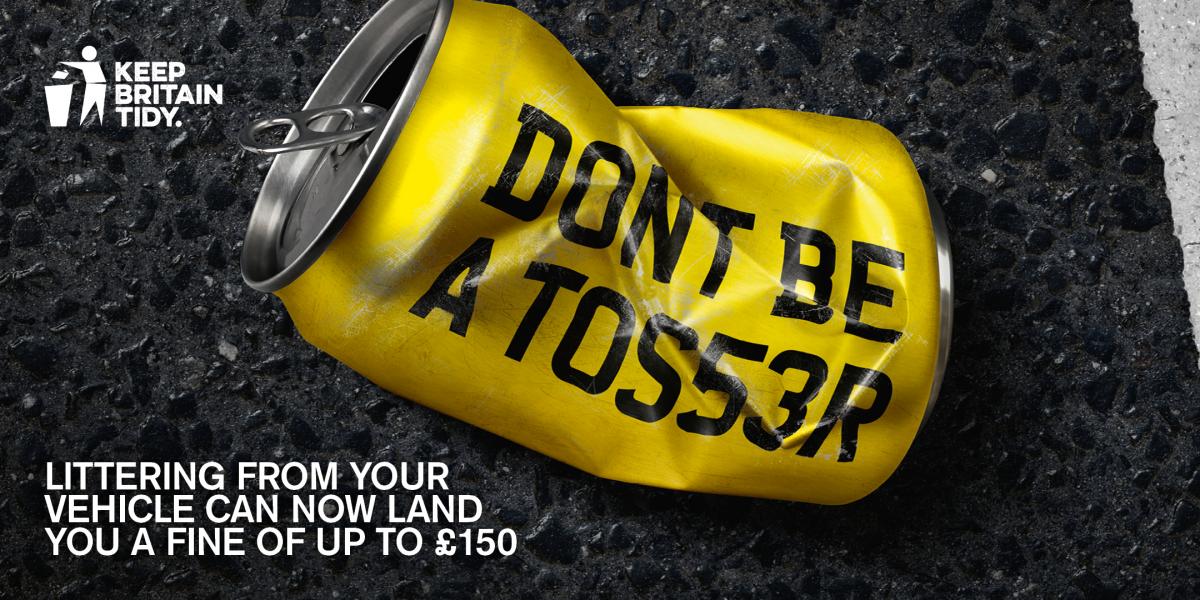 Littering from vehicles is a significant problem up and down the country, which results in our roads, countryside's and waterways being spoilt and looking untidy.
How big is the problem?
Highways England collects approx. 200,000 sacks of litter from the strategic roadwork every year, or about 7,500 tonnes.
To assist local authorities we have developed our Don't be a Tosser campaign which has a hard-hitting message to drivers and their passengers that our roads are not one giant litter bin and that the owner of a vehicle can be fined up to £150 if rubbish is seen being thrown out of a car window.
To find out more, please contact us.
Learn from each other and from our experts
As members of our Network of local authorities, you'll be able to learn from us and each other. Sharing good practice or lessons learnt, at our regular events and online. You'll also have access to our legal experts – experienced environmental solicitors – available to answer your legal, policy and enforcement queries.
View all stories